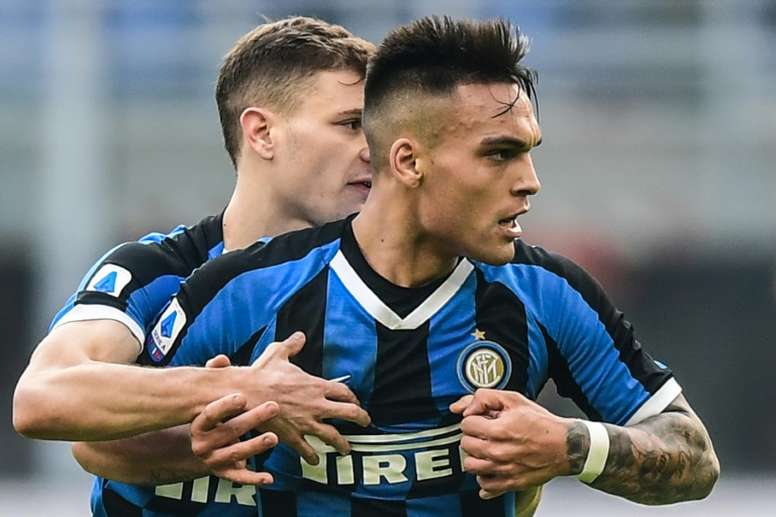 'TyC Sports': Madrid thinking about paying Lautaro's release clause
The Argentine media 'TyC Sports' assured on Thursday that Real Madrid are thinking about activating Lautaro Martínez's release clause, which will be 111 million euros.
Los Blancos will thus join the fight for the 22 year old Argentine forward, one of the sensations of the season. He has scored 16 goals and got 4 assists in 28 matches. Their biggest competitor is Barcelona.
You have to remember that Barca already had contact with Inter during the final match of the Champions League group stages and they are the club that has been linked the most with Lautaro.
All of the conversations seemed aimed at the winter market, although the negotiations ended up being set up for summer. Be that as it may, Lautaro is Barca's preferred option to replace Luis Suárez.
According to the Argentine source, Real Madrid have already put a contract worth 14 million euros a season on the table to try and convince him to move to the Bernabéu.
Besides Barcelona, other clubs such as Chelsea and Manchester United also have a strong interest in the forward. Meanwhile, Inter are working on his contract renewal to change the conditions of his contract and conclusively increase his release clause.
Both 'AS' and 'Il Corriere dello Sport' signaled recently that the price is 111 million euros in just 2 weeks in July. Beyond these dates, the sum would be higher.