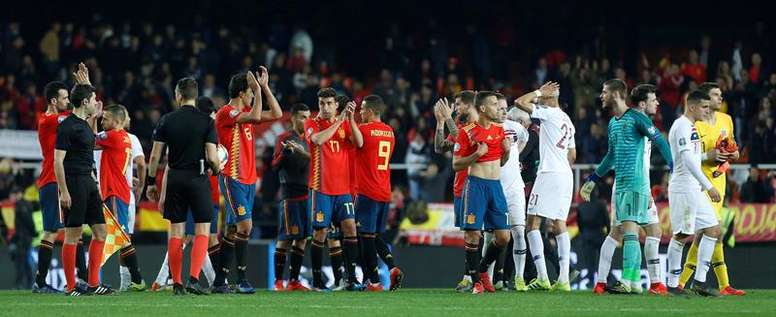 The day that Norway beat Spain for the first time
That was the first and only time that Norway beat Spain because since then, Spain have always won against Norway.
They will hope to win again when Lars Lagerback's side face Robert Moreno's Spain as both countries aim to reach Euro 2020.
However, history favours the Spaniards who have won 5, drew once and lost once in their 7 matches against Norway.
'La Roja' is top of group 6 with 18 points, whereas Norway are 4th with just 9. Steffen Iversen's header is eched in the memory of Norway who will aim to repeat this feat.