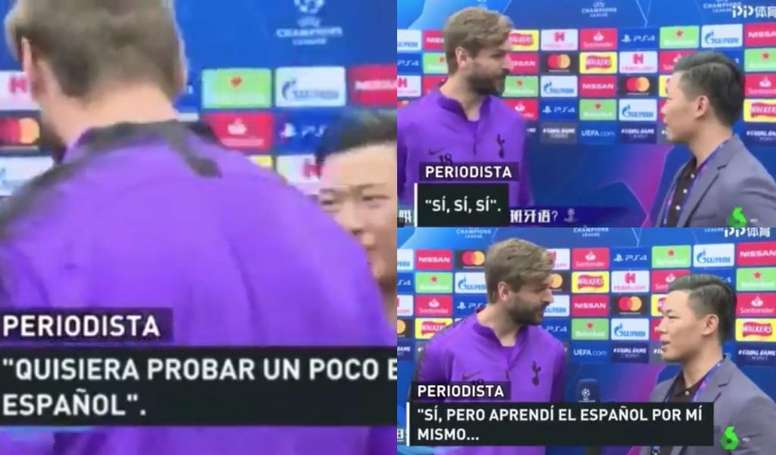 The curious conversation between Llorente and a Chinese journalist in Spanish!
The Tottenham striker, Fernando Llorente, got a very pleasant surprise when a Chinese journalist requested to interview him in Spanish. The incident was caught by 'Jugones' of 'La Sexta's cameras.
"I would like to try a little bit of Spanish," said the reporter to the Tottenham striker, who was both surprised and happy by the news.
"Ah, really? Shall we do it in Spanish? Great! Have you lived in Spain? For how long?" Llorente replied, to which the journalist answered: "Half a year. I learned Spanish by myself."