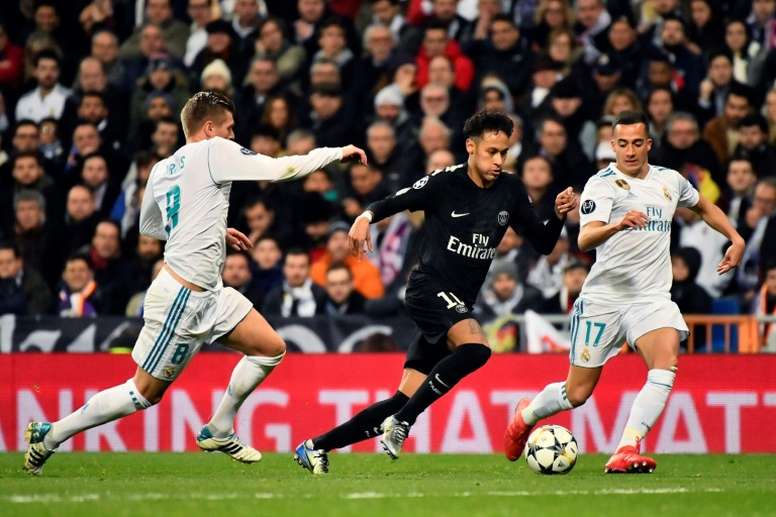 The biggest obstacle that separates Neymar from Madrid
Speculation of a move to the Spanish capital has been gathering pace as the summer transfer window edges ever closer.
Neymar appears to be increasingly dissatified with life in Paris, bemoaning the lack of competitiveness in Ligue 1 and the club's failures in Europe. Fights with team-mate Edinson Cavani has done little to help the situation too.
However, whilst Madrid continue to monitor the situation, there could be one figure that stands in their way.
Tamim bin Khalifa Al-Thani, the owner of PSG and the youngstest Arab monarch in the world, is keen to improve Qatar's global image.
He believes the best way to do this is through sports. Hence the purchase of PSG and the secural of big-names, such as Neymar. Therefore, according to 'Marca', Tamim will not let the Brazilian leave abruptly after just one season.
The monarch has allegedly made it very clear that Neymar is not for sale, especially not for the €260million figure touted around in the press.
This sentiment is echoed by PSG's kit reveal for next season, in which they chose to run with a picture of Neymar. It seems then that the forward's stay in Paris could well be prolonged.