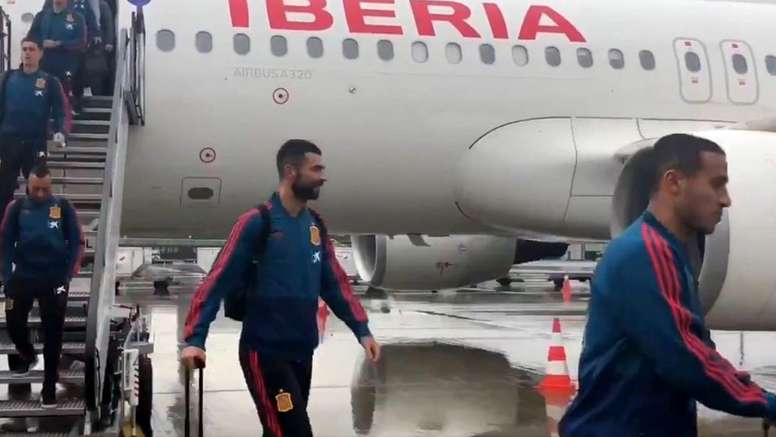 Spain team arrive in Norway
Robert Moreno's men are trying to beat the Scandinavian outfit again, but this time in their own back yard. The Norwegians made clear in a press conference that they would base their style of play on defending and looking to go out on the counter as soon as they have the opportunity.
That will lead to an encounter with Spain having lots of the ball. There are two issues left to be decided. Fabian is a doubt because of pharyngitis while Ceballos has physical issues. We will soon know whether they are fully recovered or that.
According to 'AS', the plane arrived one hour late due to the fact that it left Madrid late. That said, the whole squad arrived perfectly at their destination and were ready to get down to work.
The group was led by Sergio Ramos, who has been in the news many times in recent weeks, since he has the desire to play for the national team at the Tokyo Olympics. The problem resides in that only three over 23s are allowed in the side.
October 11, 2019