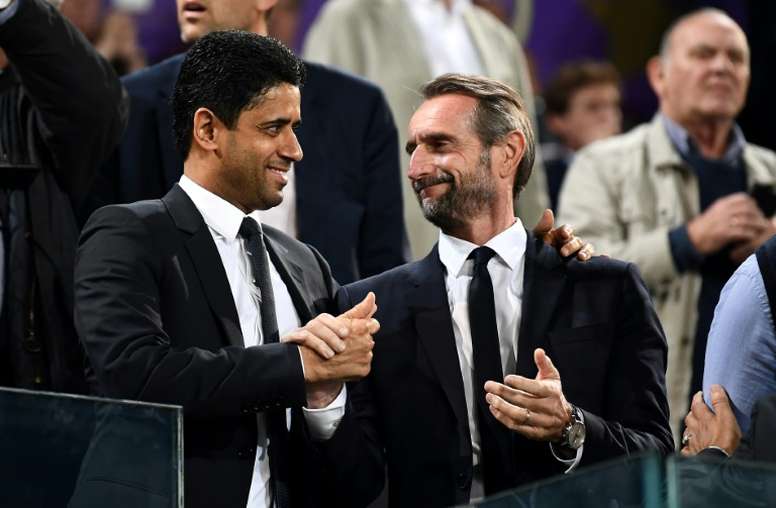 PSG board responds to 'financial doping' allegations
The leaked documents show that PSG has been involved in illegal 'financial doping', with the Qatari state backhanding over €1.4bn to the club.
Manchester City are also implicated in the scandal, as well as former French president Nicolas Sarkozy.
Blanc had the following to say: "UEFA has passed many sanctions on PSG during our rapid development in the past seven years.
"We have been forced to play in the Champions League with a limited number of players for several years. We've had our salary levels limited for several years.
"And finally, we had returned to our normal way of operations after this period of sanctions. And then UEFA decided, without warning, after PSG had made two major signings in the transfer market [Kylian Mbappe and Neymar] to change the rules again...
"It's a little shocking that this should take place after these two huge transfers.
"UEFA's rules do not allow investment. It is the only sector in Europe where a shareholder is not free to invest as much as he wants to catch up with a small, well-established group of teams that has shared the titles and finals of the Champions League for the past 15 years or so.
"Being as we are a newcomer, we are obviously not welcome. I think the rules of financial fair play have gradualy been distorted to prevent new entrants from disrupting a well-organized club cartel."
Despite Blanc's words, PSG are among the 'founder members' of a proposed Super League that would replace the Champions League from 2021 onwards.