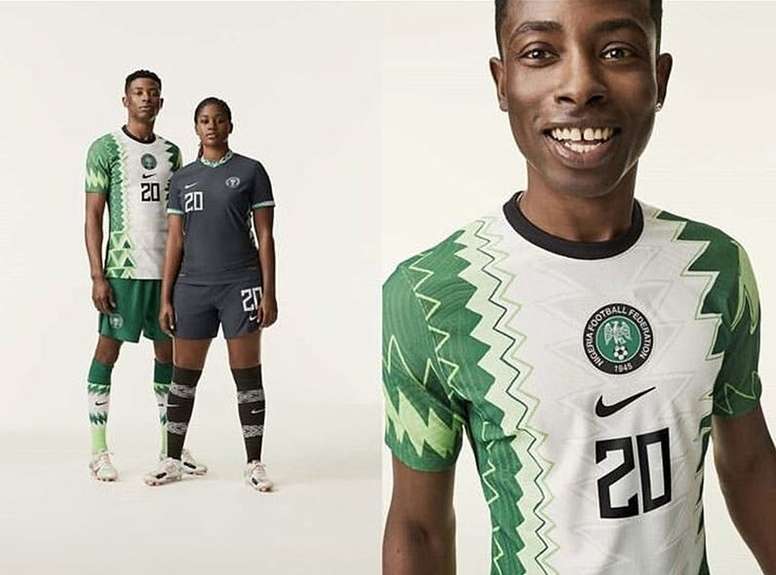 Nigeria mixes history and innovation with its new kit
On Friday 24 July, the Tokyo 2020 Olympic Games will officially start. The international teams finish their preparations for the big event and the clothing brands are starting to unveil the new kits.
Following the Nigerian national team's kit success during the 2018 World Cup, Nike has once again worked hand in hand with Nigerian Football Federation to achieve a design that would match the previous one's hype.
And it seems they've succeeded again: Nigeria presented a first kit that features a hand-drawn pattern, in which references are made to nobility and family, as recalled by the 'AS' newspaper.
In the second, an eagle feather design is repeated, this time larger in size, with the aim of having a greater visual impact. The name 'Naija' can also be read on the inside of the T-shirt collar.
February 5, 2020