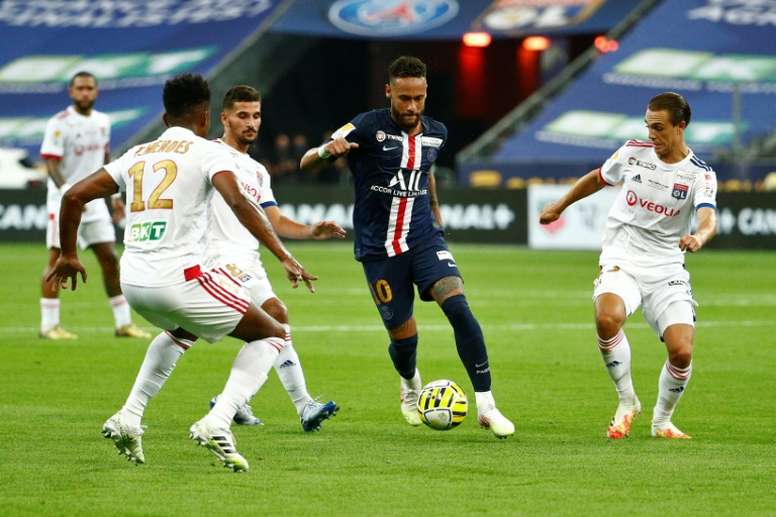 Neymar experiencing his "best moment in Paris" and aims for the Champions League
Neymar seems to be going through his best moment in Paris. The player, in a note published on his website one day after completing three years at his current team, showed his happiest and most ambitious face at the Parc des Princes.
"I'm at my best since I arrived in Paris, the team is like a family. We want to achieve the Champions League title too. We will fight for this because we have never been so close", the Brazilian forward commented.
The words from the ex-Barca player, who seems to have the doors of the Camp Nou closed again, sounded mature. "During these three years, I have acquired a lot of knowledge. I've had some happy moments and some difficult ones, especially when injuries kept me from playing. With the help of my team-mates, I was able to get through it and focus on what really matters, our performance on the pitch which translates into titles. Our fans, the club and all the fans can see the commitment of our team in any game", he shared.
Neymar also spoke about how he has been adapting to French football. "Adjustments are made from one game to another. It is a type of football with heavy markings, with young players with a lot of skill and speed. My resource is dribbling to get past the defender and help my team-mates score. That's how I like to play".