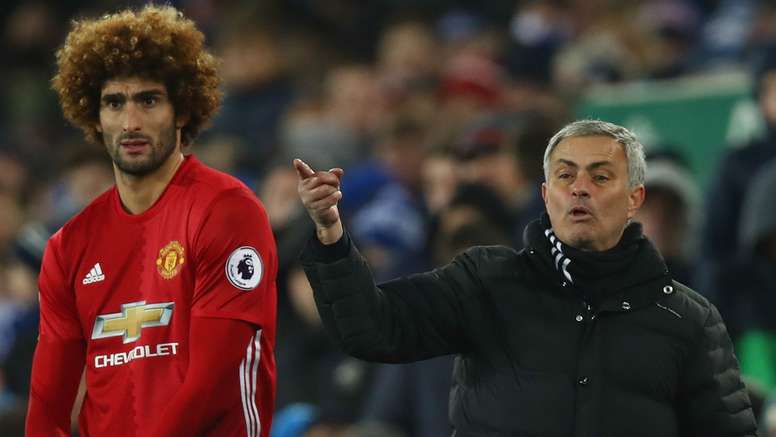 Mourinho accepts Man Utd fans have the right to boo Fellaini
Jose Mourinho accepted Manchester United fans' criticism of Marouane Fellaini as the midfielder was booed when he was sent on as a late substitute in the 1-0 win over Tottenham on Sunday.
Fellaini gave away a sloppy penalty that led to former club Everton's equaliser in a 1-1 draw in United's previous Premier League game last weekend and remains a divisise figure among the club's supporters due to his inconsistent form since leaving Goodison Park.
And the Old Trafford faithful made their feelings known when Fellaini was sent on against Spurs in the 97th minute and when he warmed up on the touchline.
Mourinho said of Fellaini's poor reception: "I accept it, because from the fans you have to accept everything, and especially from fans who are giving everything to us but are not getting anything from us.
"They get commitment and performance but they don't get results. I think the point was that they had in their minds the mistake Marouane did at Everton.
"Marouane is a player that I like, and a person that I like".