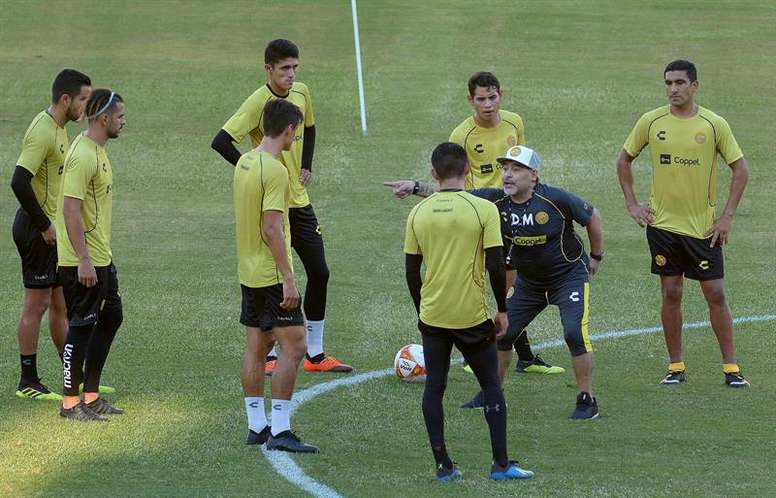 Maradona faces his first test on Monday
In front of a packed home crowd, Maradona will manage in his first game in the Mexican league for his new team as he looks to kick start their season.
Maradona raised eyebrows when it was announced that he would be taking charge of the Mexican second division side, especially given the alleged links of the team's owner with gangs.
However, attention will now turn to football, as the Argentine legend tries to rejuvenate a side that has lost all three of their opening matches of the season, scoring just two goals and conceding seven.
Despite not having a particularly successful time in management, guiding his home nation to the quarter-finals of the 2010 World Cup being by far his most impressive achievement.
Fans will hope that the experience that one of the greatest players to ever play the game has will stand their team in good stead on Monday evening, and going in to the rest of the season.