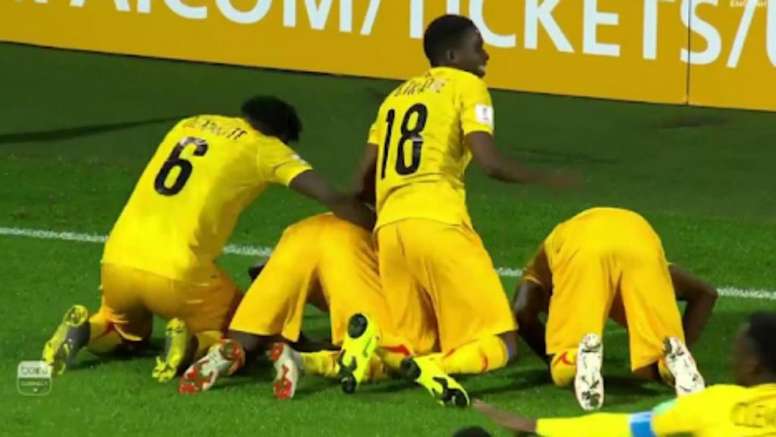 Mali within touching distance of the last 16
When it seemed like it was heading for a draw which would have left everything wide open going into the final day, Camara appeared to deal Saudi Arabia an almost mortal blow.
And the young midfielder's goal gave Mali a last gasp triumph over Saudi Arabia 4-3 in what has been up to now one of the best games of the Under-20 World Cup.
An encounter which had everything since the African side had to fight back on two occasions in which Saudi Arabia were 2-0 up early on.
Two goals, scored by Albirakan and Al Tabakti, put the Saudi Arabians two goals up before the 20 minute mark, but Mali managed to react and they levelled through Koita (36') and Kone (54').
Saudi went back in front thanks to a goal from Al Ghannam after 63 minutes, but Traore seven minutes later and Camara in the last minute of normal time sealed the triumph for Mali.
As a result, Mali go into the last day of the group phase with four points and with qualification in their grasp, while Saudi Arabia, who are with no points, are all but eliminated.