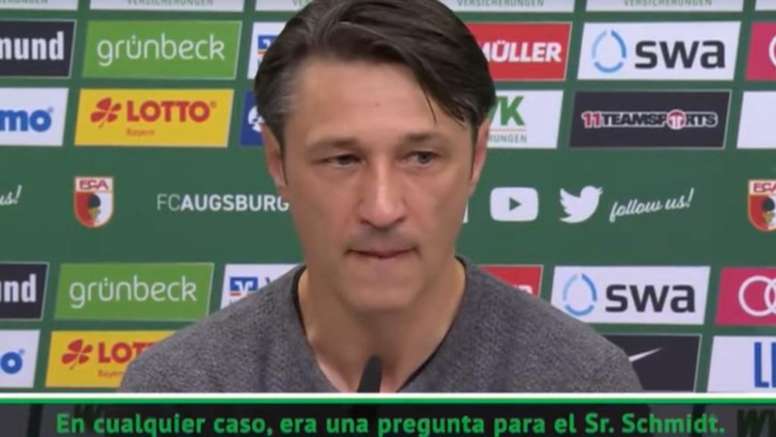 Kovac got angry in the press room: "Tell the truth."
For the past two years, Bundesliga has forced the two coaches to appear together in front of the media after every matchday. A new format, that among other vicissitudes, creates big moments of tension.
Martin Schmidt asked him if his team scored for being bolder than their opponent, after which Niko Kovac stated he was not looking for the third goal but that they did not draw. The local coach replied: "Augsburg made two offensive changes, while Bayern Munich..."
Without time to finisg what he was saying, Niko Kovac interrupted the rival coach: "Excuse me. You have to tell the truth, you know that don't you? Martin, sorry for interrupting, but I have to make this clear. I was talking about the 93rd minute, didn't you see how we were trying to score?".
The journalist responded affirmatively and the Bayern Munich coach vehemently shouted: "Well, then don't say what you want."