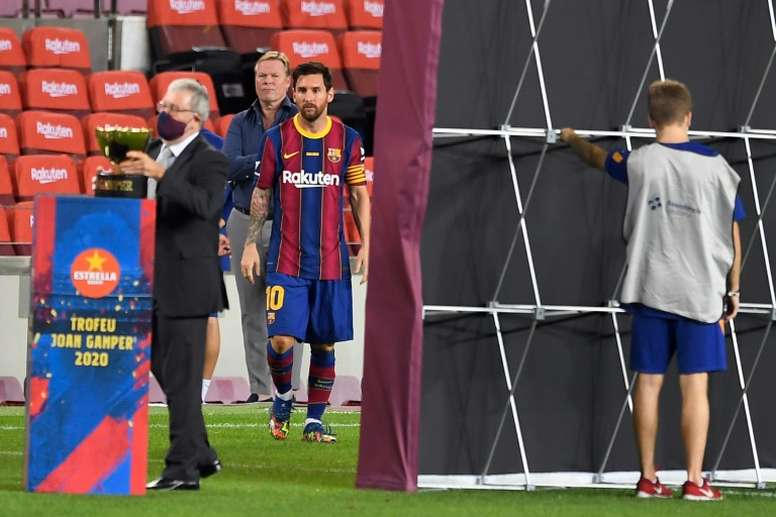 Koeman confirms: if he doesn't break, Messi will play four games in eleven days
If Messi is not injured, he will play four games in a row over eleven days. Ronald Koeman announced this decision in the press conference before the match against Getafe. In his opinion, the captain will be able to do it, his idea is to always play the best eleven.
"I believe that he can play the four matches that are coming. It always depends on the player. With Leo, as with the others, I talk about how they are and if they are tired and we decide the team. Leo has been playing a very tight schedule for many years. Leo is a player who, if he does not play, is more tired. He is a winner who wants to be in the games. If there is a medical issue it is something else," said the coach.
Just before, he said: "To start, we want to put out the best team I think we can win going into every game. In terms of teams, then we know that the big ones are very tired. This afternoon, we will have the last training session. Everyone has come back with a lot of enthusiasm and we will decide the best team for tomorrow". This suggests that Messi will be on the pitch whenever he can.
The key dates are as follows: Barca will play Getafe in La Liga on 17 October; against Ferencvárosi in the group stage of the Champions League on 20 October; against Real Madrid - the 'Clásico' - in La Liga on 24 October and, again in the Champions League, but against Juventus on 28 October.