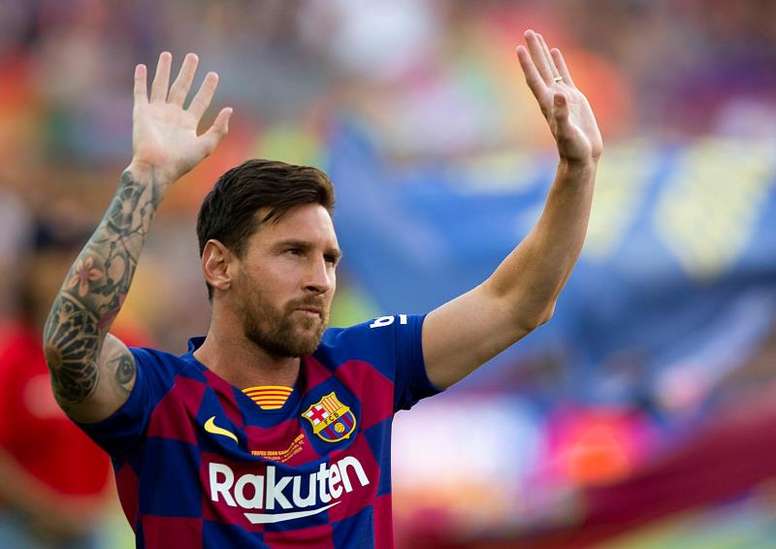 "It's difficult to say anything after last season, but we are going to fight for everything"
Lionel Messi's speech unavoidably started with the captain taking a look at the past season's disappointments. Words filled with self-criticism and promises to build a better future for Barcelona.
"It's difficult to say anything today," Messi told the fans ahead of the traditional curtain-raiser at Camp Nou, this time against Arsenal. "But I don't regret anything. I can only repeat what I said last season. I believe in this squad, in these players, in the coaching staff. Together, we are going to fight for everything."
Barca won La Liga last season, but the collapse against Liverpool at Anfield and loss to Valencia in the Copa del Rey final after that saw the campaign end on a sour note.
"Last season was bitter in the end because of how it finished," Messi said. "We have to give value to the league title we won, the eighth in 10 years. It's something really important that we did. Perhaps we don't give it importance today."
To finihs it off, he renewed last year's promise of fighting for every title that Barcelona can fight for with the same winning spirit. "This club always goes for everything and this year won't be any different. We are here with our hopes renewed and excited to get started. And I hope you (the fans) feel the same."
August 4, 2019