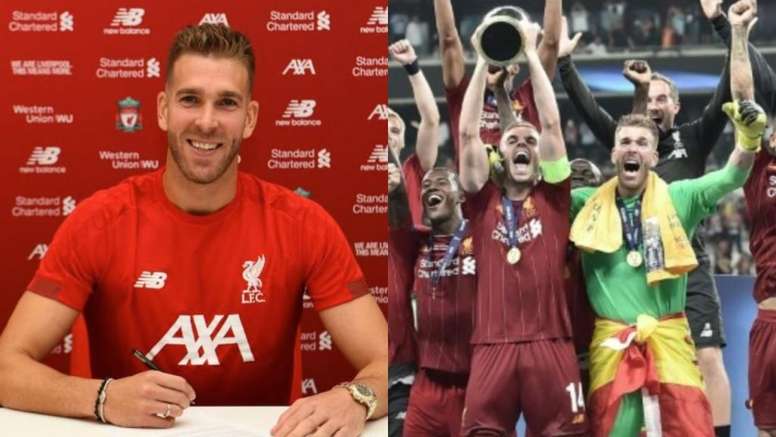 "It's been a crazy week": from having no team, to being a hero in a matter of days
It all started with an injury that Alisson picked up against Norwich City. The Brazilian keeper fell injured in the first day of the Premier League and Adrian had to put on his gloves and make his debut as a 'reds' player.
Just a few days had passed since he was training in the field of UD Pilas, a Sevillian Regional team. But life had a huge surprise in store for him.
After saving the final Abraham penalty and earning praise during the game for several of his saves, the Liverpool keeper told the media "it has been a crazy week".
"I am very happy for the team, for having won this title and for playing for Liverpool here, with these fans, they have sat through a very long game, but it was a very nice ending for us", he added.
Regarding the penalty, in which he stopped from Abraham, who took it for the 'blues' in the extra time he also spoke: "I tried to stop, I touched him, but he was looking for that. But it does not matter. In the end it was a great result and we have to enjoy it tonight. "