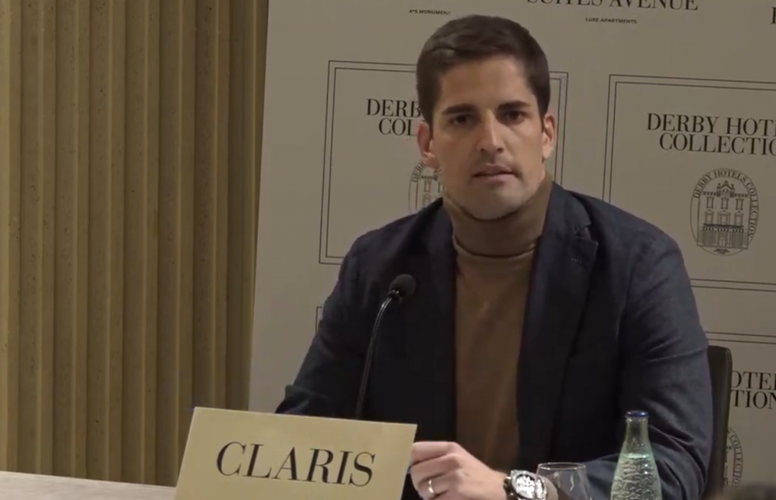 "If I hadn't followed him, Luis Enrique wouldn't be here now"
"This is not a very nice moment. If you entered into a press conference I'll end up with reproaches and that's what I don't want. Yesterday he attacked me in a personal way and accused me of something I am not. There are pieces missing to this puzzle," Robert Moreno started saying before starting to read his statement, which was written over a few pages.
Quickly, Robert Moreno started to read: "I started with Luis Enrique 9 years ago at Barcelona B. We wnt to Roma and I didn't want to follow, but I followed him. We spent a year waiting for him and we were ready to wait for Luis to coach after leaving Barcelona. After resigning from the national team, the president brought me and the staff together to tell me that the project was mine. Luis Enrique was asked for permission".
About the meeting Luis Enrique talked about, it was there where Robert Moreno told him that he wanted to continue at the head of the Spanish national team. "I thought it was right to tell him. That's when he told me he had everyone but me and I was shocked because he told me that the job was good and that he was proud of me. I told it to my staff and we were ten days in the dust".
The now-former Spain coach stressed that he did not know how long Luis Enrique's situation was going to last and that at all times he was consulted on all the movements in Spain.
"If I hadn't followed him, Luis Enrique wouldn't be a coach now," also said a Robert Moreno hurt by the situation that has been generated and Luis Enrique's words, remembering when he took the baton and avoiding that the RFEF had to look for another coach.
As for Luis Enrique's press conference, Robert Moreno affirmed that not even in it had he explained the reason for not having him as second: "I still don't know and I don't know if I will know. He hasn't explained it".
"I'm the first one who's happy that Luis Enrique is back and that this coach can win the Euro. I really want to train again as first coach and that's my illusion", Robert Moreno finished his statement and went to the exit door of the hotel room not to receive any questions.