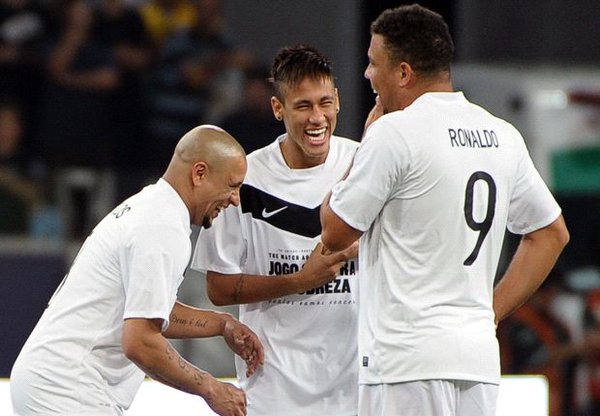 'I think Neymar did the right thing moving to PSG from Barcelona'
Roberto Carlos spoke wonders of Neymar, believing the forward will lead Brazil to World Cup glory in Russia in order to heal the scars of the 2014 World Cup humiliation.
"The team has been reorganised since the debacle against Germany and we also have a new coach in Tite, hence I am confident the situation has vastly improved," the former Real Madrid man said.
"We have world class players and team leaders in Neymar, Willian and Thiago Silva. They are experienced and I am confident that Brazil have it in them to win the World Cup," he added. "As a Brazilian, naturally I want Brazil to win the World Cup. But (world champions) Germany, Spain and Argentina will also be among the top favourites and it will take a lot of hard work to capture the title."
Carlos, a World Cup winner with Brazil in 2002, has a lot of hope invested in his national team and Neymar, saying the PSG star will shine in Russia after doing the "right thing" in leaving Barcelona.
"I expect Neymar to become the world's best player very soon," said the Real Madrid ambassador. "There is a lot of debate going on whether he should have moved to Paris St Germain from Barcelona and I think he did the right thing."
"It was his personal decision and I think it will be easier for him to flourish at PSG, whereas that was more complicated with Lionel Messi at Barcelona or would have been at Real Madrid with Cristiano Ronaldo. At PSG, he is the benchmark," he concluded. "He is a great person too, I am in touch with him regularly and I am also convinced he will have an outstanding World Cup."