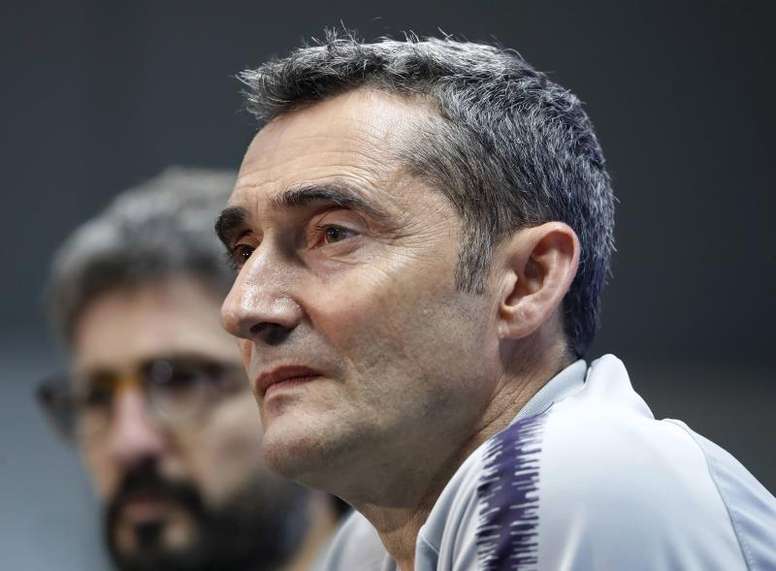 "I am no doctor, but I doubt that Messi will return on Tuesday"
Valverde went beyond Saturday in relation to Messi's injury. The Argentine, ruled out for the game against Valencia, would have a very difficult time being ready to play in Barca's debut Champion's League game, that takes place on Tuesday 17th against Borussia Dortmund.
"I am no doctor. I see it difficult for him to return on Tuesday, although he is already on progress for a return", the coach stated, who also explained the reason for his prolonged time-out.
"At the start, it seemed like it was a small recovery break, but it has opened a little scar and has required everything to be taken with a little more care, we do not know if he will be ready for Tuesday, or later," he revealed.
Despite the pessimism in his words, made it clear that he doesn't want to take any risks with the star: "The fact that Leo is not ready is important to us and I am not going to deny it, he is a decisive player, especially with teams that lock up a lot, we hope that he will return soon and about all that he comes back well, we do not want to take a step back with Messi."
Moreover, he also spoke about the number '10's interview with 'Sport': "I have not wanted to read Messi's interview, what happens with Leo is that everyone overinterprets what he says and everyone looks at the detail as it is expressed".
"I must not worry about his future, everyone decides on that, just as the club decides. Leo doesn't do many interviews, but I see it as natural," the coach stated.