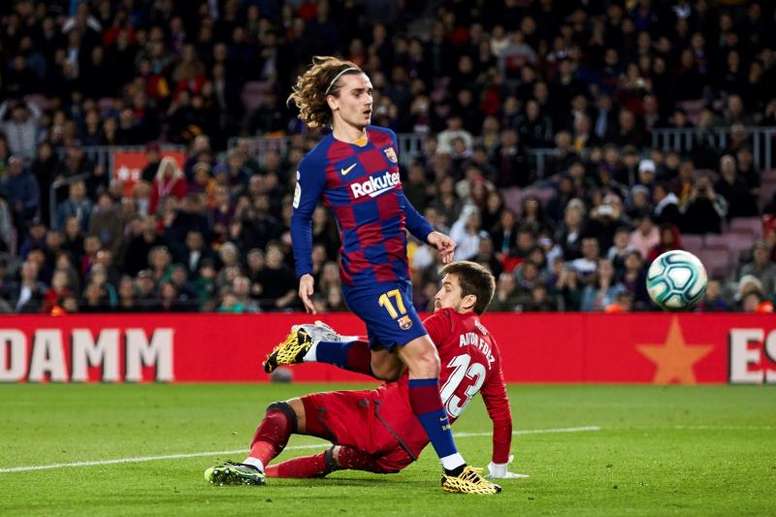 Griezmann's words about his anger denied
The words taken from 'France Football' assured that Griezmann was annoyed at the squad as the Barca players were jealous of his World Cup win in Russia.
'Sport' said the opposite version. The Spanish media assured that Griezmann didn't say these words, not in the dressing room nor to his circle, and that they are completely untrue.
"They're not going to beat me, I won't give up. Oh, yes, they're jealous of me! It's best to smile", the Frenchman apparently said after the cold reception that he had upon arriving at the club.
Meanwhile, 'Sport' assures that the information about Griezmann's partner, who said that he missed Madrid, isn't true either and the Frenchman will not leave because of that.
What is true is that Griezmann, in the last month of competition, has taken a step back in his performance. The arrival of Setién and Luis Suárez's injury seemed to relieve the pressure put on him on the wing, but he hasn't had the expected role.
Despite Griezmann being Barcelona's top goalscorer in the Copa del Rey and this season scoring 12 goals and getting 4 assists, the truth is that his rapport with Messi still hasn't occurred.
With 2 stars of the caliber of the Frenchman and the Argentine, the Barcelona attack is of top-level, but the feelings offered up until now haven't been the ones that were expected when Griezmann signed.