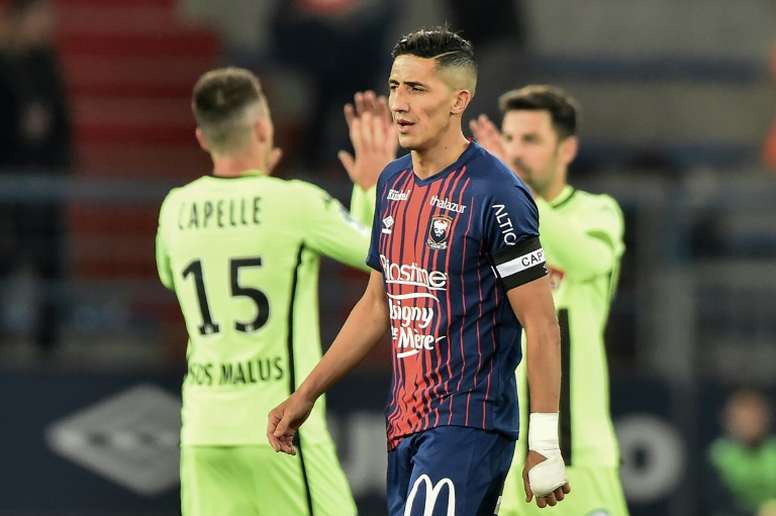 French league to look into possible failed match-fixing
Caen and Guingamp head into the weekend level at the foot of the table, two points away from escaping automatic relegation and moving into a playoff spot.
At midday on Saturday, before Caen played mid-table Angers, Guingamp president Bertrand Desplat phoned LFP president Didier Quillot to say the club's players had heard rumours about that game.
Angers went on to beat Caen 1-0, and the team from Normandy lost ground over the weekend, despite the alleged fix, due to Guingamp's 3-3 draw at Strasbourg and the two teams above them, Dijon and Monaco, also picking up points.
Even so, the LFP is looking into the allegations.
"The disciplinary committee was automatically convened and opened an investigation yesterday," read the statement released by the league on Tuesday.
It added that "the LFP has applied the procedure according to which the those involved are warned of doubts about the integrity of the game."
It said that not to investigate potential corruption would "expose the LFP to criminal sanctions."
"My players told me things that seemed strange," Desplat told French sports daily L'Equipe. "I have not denounced anyone. I have not accused anyone. I will answer the questions of the commission because I saw that an investigator had been named."
Caen responded with a statement of their own.
The club said they "deplored these backstage games which we would happily do without as we focus on fighting to stay in Ligue 1." "The LFP inquiry has to determine who gained when Guingamp made their accusations ahead of the Caen-Angers game," it added.
Angers branded the accusations brought forward as "unacceptable," and said they "call into question the integrity of the club and bring discredit to the whole of French football."