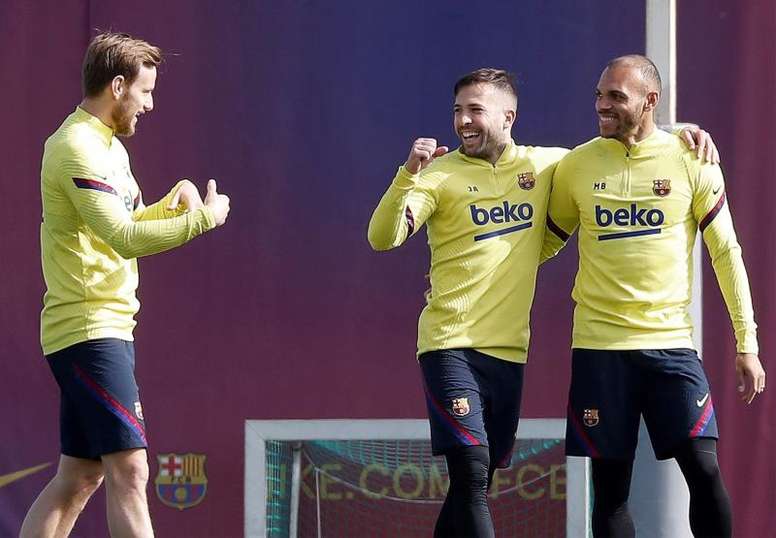 Four azulgranas on their way out in January
The economic crisis that is hitting Barcelona is going to claim four new victims. It seems that Junior, Umtiti, Matheus and Braithwaite will leave the club in the winter market.
As 'TNT' says, Barca is still looking for ways to save, and one way to spend less is to get rid of players, especially if they have generous wages.
Junior Firpo, Samuel Umtiti, Matheus Fernandes and Martin Braithwaite are reportedly the four chosen to leave Barcelona in January, either transferred or on loan.
They all have contracts in force, with Umtiti's expiring earlier, and will not do so until 2023. Umtiti is also the one who charges the most out of the four, and the one that is giving the leadership more headaches, because of his two-years of terror and injuries, All of this came after being proclaimed champion of the world in 2018 with France.
The one that seems to be easier to place is Junior. He is the easiest to sell, perhaps because his market value is not the highest of the four. In fact, it is the second lowest.
Braithwaite wouldn't have too many problems finding a team, while Matheus Fernandes already knows first-hand that Koeman doesn't want him. In fact, he hasn't played a minute, hasn't even been called up, and hasn't even been introduced as a Barcelona player yet, despite being signed almost a year ago.