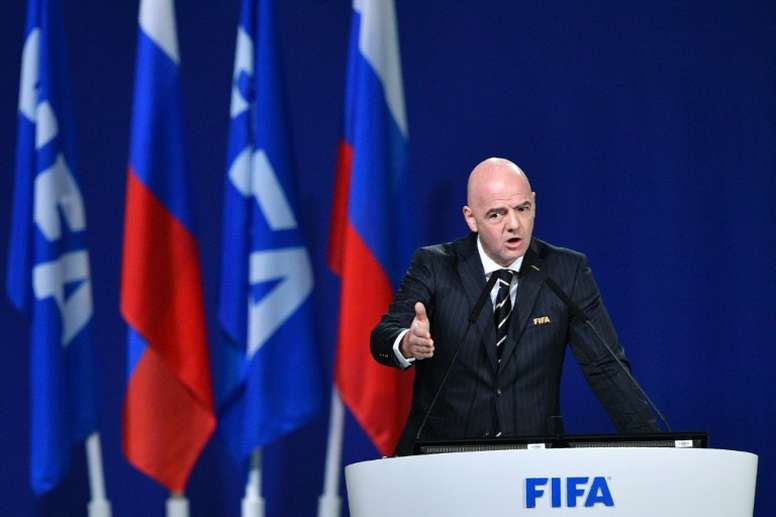 FIFA to revolutionise transfers to clean up its image
"We are working on a real change to the way transfers happen, to do away with the ugly image that this process currently has. We need to protect players and clubs that nurture young players and we need to do it at a global level, because if they we don't we will see the end of talent nurturing" he warned.
Infantino emphasised how FIFA is a "modern organization", that "for the first time will use the VAR system" which is a tool which will "benefit football", thaty the organization had "the bravery to introduce it at the World Cup" in Russia that will start tomorrow.
"In a few seconds, everyone watching at home and in the stadiums will know if a serious error has been made. In this situation, the only person that you doesn't know is the referee. The moment has come to change this situation" he said.
Infantino reiterated that the game itself is something that he has taken great care with since becoming president two years ago and the expansion of the World Cup to include 48 teams from 2026.
"We know that qualifying for a World Cup is the most important thing for the development of a country. And because of this, we decided to increase the number of teams at the tournament to 48, which is only 22% of the countries who are members of FIFA which isn't a lot." he emphasised.
The president also made reference to the current situation of the organization, of which he has been the head since 26th Febrauary 2016, and the financial growth that it has experienced despite the problems caused by corruption charges, some of which some FIFA executives were charged, three years ago.
"This year we have a budget of $5 billion, $1.1 billion more despite the worst crisis that has ever happened at FIFA. The future looks even brighter because people realise that the finances in our game are now being well managed. We will increase development funds by 20%, so that each federation will receive $6 million instead of $5 million" he added.
The increase in the development programmes, which currently stands at $1.4 billion instead of just $350 million four years ago, which as a result has seen 1,800 new projects in the last two years, compared to the 600-700 that were established in the previous 20 years.
"Just over two years ago I greeted you with calmness and happiness. Now I can show to you some fairly impressive statisitcs. I predicted that there would be happier days for FIFA. I am a happy man. Trust me, there is more to come" he concluded.