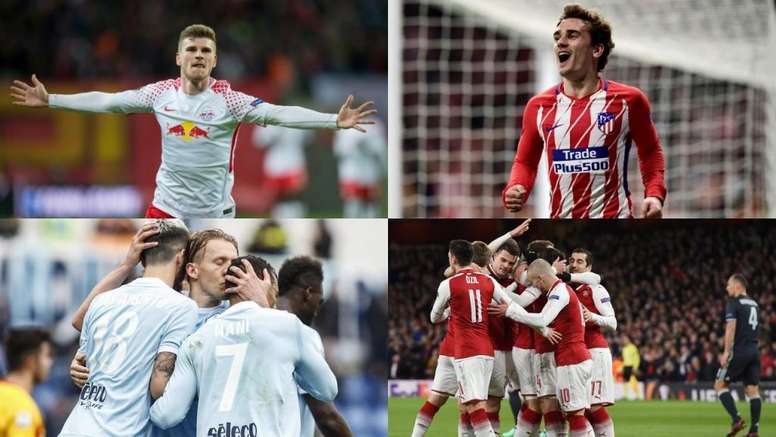 Europe only speaks four languages
Liverpool, Roma, Real Madrid and Bayern Munich have made it to the final four of the premier competition after a quarter final round full of surprises. It might not be the teams you would have expected to go through, but in the end each of Europe's top four countries has one team in the penultimate phase.
And the same should occur in Europe's other club competition, if the favourites do what is expected of them.
Although Europe is now on high alert for more comebacks, it would be extremely surprising if Arsenal don't manage to see out the game in Moscow. Their 4-1 lead from the first leg is more than favourable and gives them a very high percentage chance of going through.
Atletico and Lazio have similarly robust leads, with both sides two goals to the good going into the second legs. Atleti are in a slightly better position having won 2-0 at home to Sporting Lisbon, while the two away goals that Salzburg scored in Rome in the 4-2 turnaround give them cause for hope.
England, Spain and Italy are in the driving seat to have representation in both competitions then, but the Bundesliga could miss out. Although Leipzig did win 1-0 against Marseille, it's a slender advantage that leaves the tie very open.
With Timo Werner a doubt for the game, it is definitely the one to watch tonight as the French side try and turn things around.
It would also save some grace for the French league, which is the only one of Europe's top five not to be assured of a team progressing in either competition. If Marseille don't manage it, then Europe will be reduced to just the four languages.