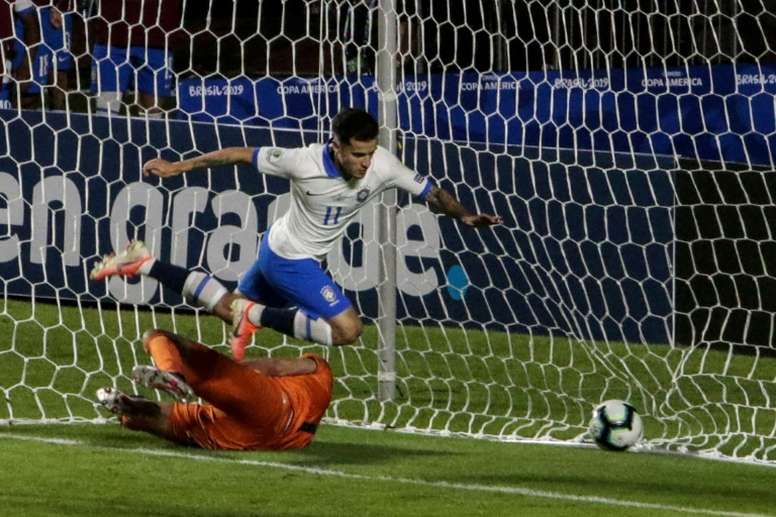 Coutinho speaks about issues with Barcelona fans and drops some hints about his future
Coutinho had to play the role of an injured Neymar, with the expectations that it entails. His football is different, but his ability for leadership must remain the same. It cost Brazil, who was jeered, but Coutinho delivered and scored two goals.
The first was a penalty kick. The second, to ruin Bolivia's dreams, just three minutes later. He celebrated it as he has rarely done so before, after a difficult season professionally and personally, that has even seen him be linked to a potential move from the Camp Nou.
However, in statements to 'Marca', Coutinho not only reminded Barcelona fans about the bad times experienced in this campaign. He also called for change, improvement and work.
"I don't have much to say to the fans. I'm grateful for the support they've always given me. I've had a hard time because I didn't perform as expected on the pitch, but football is like that... I'm working hard to improve," said the midfielder.
When asked if it was the happiest day of the season, Coutinho hesitated and, to avoid trouble, haggled over the question with an answer free of controversy: "It's a very happy day for scoring two goals, helping the team and getting out of here with a victory."
With three points already in the bag, Brazil will be hoping to continue to find the best sensations in a Copa America in which, despite not having Neymar, has placed them as favourites. In Coutinho's boots, the boy who only dreams of improving can be the solution.