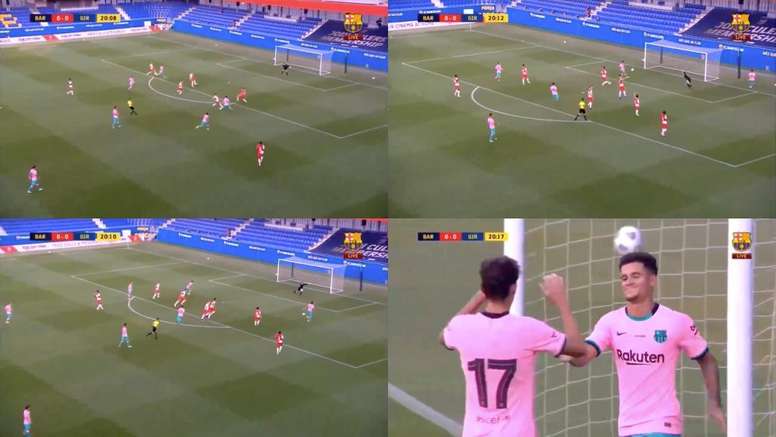 Barca of the future: Messi and Trincao link up and Coutinho scores
Barcelona and Girona faced each other on Wednesday in Barcelona's second friendly before the start of the 2020-21 La Liga season. The second after the win over Nàstic.
Manager Ronald Koeman left both Luis Suárez and Arturo Vidal out of the squad, who are finalising their exits from the club, and opted for Francis Trincao, Leo Messi, Philippe Coutinho, and Antoine Griezmann as the forward players.
At 0-0, and midway through the first half, the attackers linked up at the edge of the area to score the first goal of the match. A goal that could be the prologue of Barca's 2020-21 season.
Griezmann linked up with Messi, who started midway through the Girona half and caught the attention of the Girona defenders. The Argentine passed it to the right side, where Trinaco received it and sent it to the back post for Coutinho, unmarked, to open the scoring.
September 16, 2020