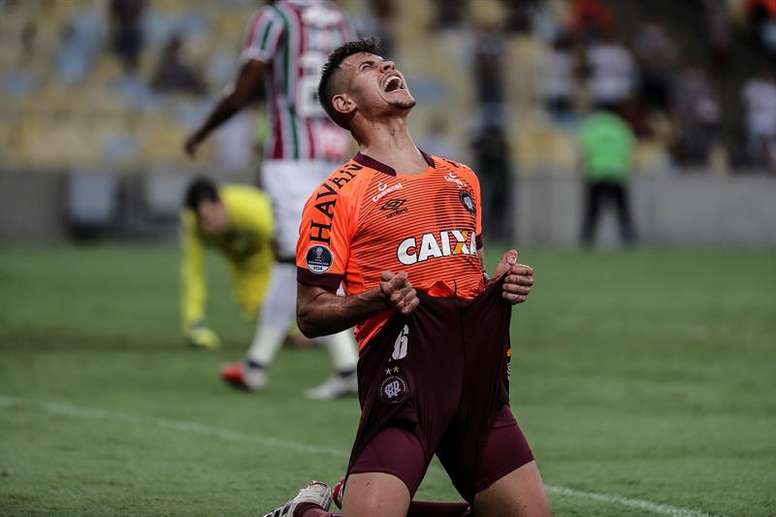 Atletico Madrid close to making their first signing of 2020
Renan Lodi arrived from Athletico Paranaense to occupy the place that Filipe Luis left when they lost all their defenders. The full back has started well at the Wanda, he is growing quickly and adapting to what Simeone has aked of him.
Atletico were spot on in signing the defender and they now want to do the same with Bruno Guimaraes. Precisely, 'Los Colchoneros' reached an agreement with Athletico Paraense to have preference over getting the midfielder until 2020.
It is for that reason Atletico have got a move on. 'AS' reports that Bruno Guimaraes' agent was in Madrid last week with the intention of sealing the final details of his potential contract.
The player could move in January for around 30 million euros. Flamengo, at this moment in time, are trying to deflect attention from Bruno Guimaraes in order to keep hold of him and prevent Atletico signing him.
But the midfielder is attracted by the opportunity to make the step up to Europe, He has turned down a contract renewal especially because his former teammate Renan Lodi is at Atleti. Last season, Bruno Guimaraes started 40 matches, scored five goals and gave four assists at 22.
With this signing, Atletico will gain youth and a player who he can easily go forward in attack. He is capable of performing from the off like Renan Lodi.