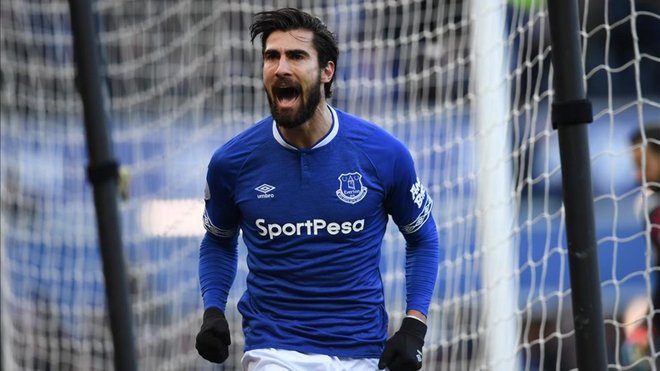 Andre Gomes, ready to come back against Arsenal
On November 3, the Premier League was shaken by the sight of Andres Gomes being seriously injured during Everton's clash against Tottenham at home. Less than four months later, the Portuguese could officially be coming back.
It was Carlo Ancelotti himself who confirmed that Andre Gomes could be available against Arsenal. The midfielder played a 60-minute match between Everton's first team and several U-23 players.
"He did well, played comfortably and without any problems. He's available... to play," Ancelotti, Toffees' coach, told EvertonTV. However, his return left it in the hands of the player.
Ancelotti confessed that he has "to talk to him about how he feels after playing his first game, after a long time without playing." The Italian, if he can count on the footballer, knows when he will do it.
"When a player has been away for a long time, I think it's better to start the game. He can prepare properly rather than from the bench," said Ancelotti.
And so, on 23 February, less than four months after his terrible injury, Andre Gomes could play his first Premier League match against Arsenal in 2020.