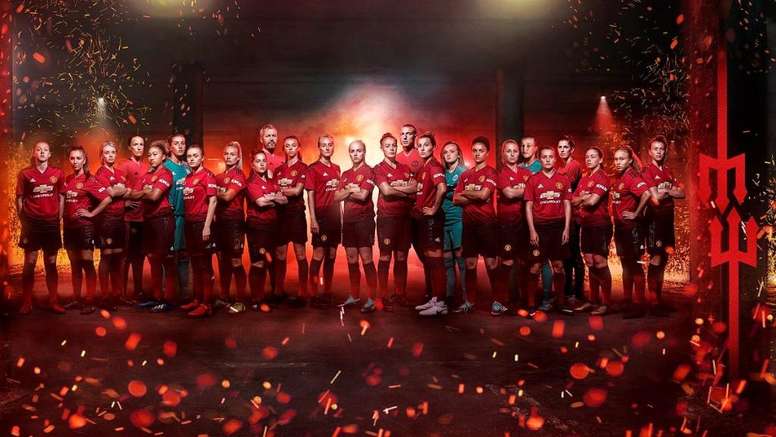 Alex Greenwood: 'Casey knows how to get the best out of me'
Manchester United took the decision earlier in the year to form a women's team.
On Sunday, the team will make history as they take part in their first competitive match since 2005, at Liverpool.
United face Liverpool in the Continental Tyres Cup and the occasion promises to be an exciting one.
In recent years, despite not having a fully fledged senior team, the female academy at the club was booming.
A number of players who graduated from that academy set up have decided to return to the club's senior side ahead of their maiden season in the FA Women's Championship.
Katie Zelem, who won the Serie A title with Juventus last season, as well as Lionesses Siobhan Chamberlain, Amy Turner and Alex Greenwood have signed on with the side.
United boss Casey Stoney chose Alex Greenwood as the team's captain and figurehead.
August 2, 2018
Greenwood brings a lot of experience from Liverpool, who had high expectations last season, which they failed to make reality.
"I couldn't tell you why," she told 'The Guardian'. "We were very inconsistent, we leaked one too many goals in the bigger games. We massively underachieved for the quality we had in that squad and we all knew that."
Greenwood had plenty of options at the end of the season, and it's safe to say that dropping down a league wouldn't have been on the books before she spoke to Stoney.
"I had some fantastic options, Casey being one of them, and I came here thinking I probably wouldn't sign," the England international said. "But I sat down with Casey and my decision was made within 30 minutes. Everything else was irrelevant."
Her former England and Liverpool teammate was able to present a compelling argument for Greenwood to join the side:
"She just hit the nail on the head with everything. Casey knows me, on and off the pitch, and she knows how to get the best out of me. She made it quite clear that she will take me to another level. She's delivered on everything she's said up to now and it's been unbelievable."
Greenwood makes a tough decision, dropping down a division to a completely new team in a World Cup year.
"Initially, before I signed, it was something I thought about. I had conversations with Phil [Neville, the England Women's manager] and Casey to make sure this wouldn't affect my chances for England. I got Phil's backing 100%. He was honest with me and that's all I needed."
June 11, 2018
Stoney recruited seven Liverpool players, which will certainly add some extra spice to the match on Sunday.
"I had so much respect for Casey as a player and that doesn't change as a manager. She's someone I always looked up to. I always knew in games I'd play with her she'd improve me," she says. "She's just gone from standing on the right side of me to standing on the left side of me."
"Casey hasn't changed. Casey will always expect high standards whether she's on the pitch with you or managing the team. She's a fantastic role model."