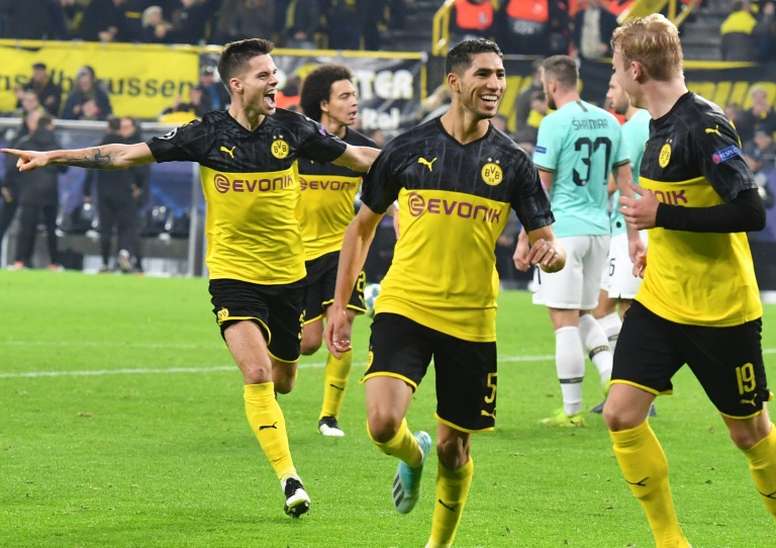 Achraf has scored more CL goals than Real Madrid
After Barca's 0-0 draw with Slavia Prague at the Camp Nou (0-0), Dortmund feel they have a good chance of beating the Catalans to top spot in the group.
Achraf sealed the Germans' triumph after a very entertaining game. The full back showed he is scoring plenty of goals (he got a brace v Inter), one of his unknown abilities.
The Moroccan, with his two goals against Inter, has now scored six goals so far this season, four of them in the Champions League.
Curiously, Real Madrid, his parent club, have scored less goals than the player as 'Los Blancos' have scored just three times this season.
If Achraf were at Real Madrid, with his six goals in all competitions, he would be the club's second highest goalscorer behind Karim Benzema.