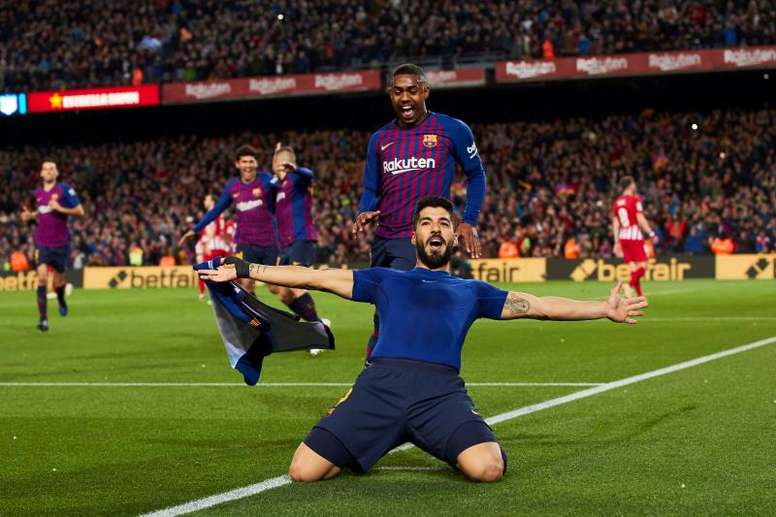 The numbers behind Atlético's proposal for Luis Suárez have been uncovered
Luis Suárez is reportedly about to change Barca for Atlético. The Madrid side is his first option. His signing at Atlético could become a reality imminently.
So much so that there could already be an agreement between the two parties. Atlético's offer has reportedly completely convinced the Uruguayan. 'Marca' put out some potential figures for the transfer.
According to this source, Atlético has offered him a two-year contract. That means he would sign until 2022.
But if there is one thing that has been key to Luis Suárez saying "I do" to Atlético, it is the salary. The Spanish newspaper says that the red and white side have committed to paying him nine million euros net per year.
Finally, Luis Suárez would have reached an agreement with FC Barcelona to go free. He would have given up his share of his upcoming season's salary as a Barca player in order to leave.
In any case, his transfer depends on the departure of Álvaro Morata. The striker wanted to return to Italy and the Madrid club is already working to close a deal with Juventus.