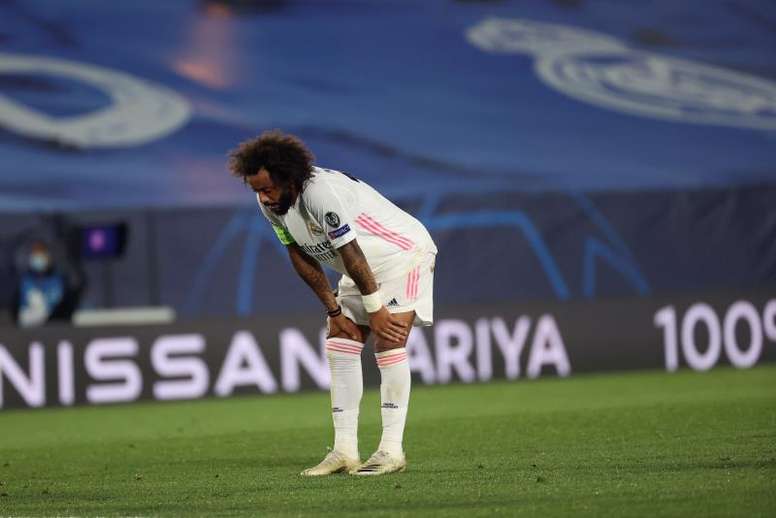 Red alert at left-back: Madrid looking for options
Real Madrid made clear their plan in the winter transfer market and are doing it to the letter. The club are getting rid of players that Zinedine Zidane doesn't count on, but others aren't going to arrive to occupy those places. The club is looking to the summer.
In June there will be an analysis of the season and from that will emerge all the positions that will need to be filled, the list of which will be headed by left-back. As reported by the newspaper 'Marca', neither Marcelo nor Mendy are convincing before reaching the most important part of the season.
It is for that reason that Madrid are already thinking about some alternatives such as a possible return of Sergio Reguilón, although his price has now shot up because Tottenham aren't going to let him leave for less than 40 million euros.
On the other hand, Alaba continues to be linked. The Bayern Munich player continues to analyse the options he has on the table and seems that he is willing to wait for the new Barcelona president to listen to an offer. Laporta himself opined that he doesn't think Madrid have him tied down.
So, the aforementioned media has spoken of two players who could also have options to play with the first team, and those are Fran García and Miguel Gutíerrez. The former has become a key player for Rayo Vallecano with 17 games already played and 16 as a starter, while the latter is one of the youth academy's gems that is knocking on the door more and more.
In any case, at left-back there is a red alert. Marcelo has the highest percentage of defeats amongst the top players, as he has been present in 5 of Madrid's 7 defeats this season, and Mendy must improve a performance that is below expectations.