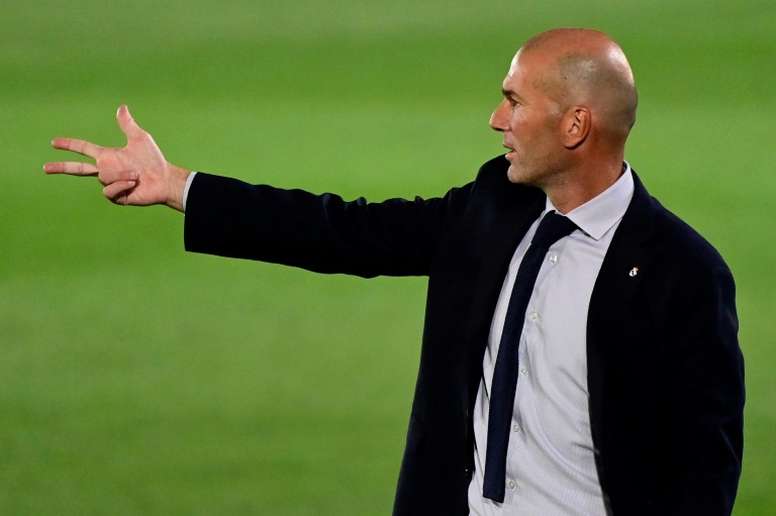 King Zidane: a title every 19 games on average
This Real Madrid is on its way to making history in just over a month. The team is about to win the league title in the middle of the coronavirus pandemic.
Much of the blame lies with Zidane, who has managed to exploit all the virtues of a team that was knocked out before the confinement.
Nine straight victories have been recorded by the coach, who can continue to build on his record this Thursday at Alfredo Di Stefano against Villarreal.
The Frenchman will look for his title number eleven as a coach of Madrid in his match 209 with the team.
He has won one LaLiga title, two Spanish Super Cups, three Champions League titles, two European Super Cups and two Club World Cups, and he could now add an 11th title.
If he wins the championship this Thursday, Zidane will establish a stratospheric record: with 209 games to his name as coach and an eleventh title, it means he has won a title every 19 games on average.
Compared to Guardiola, a man who has won everything, the Santpedor coach averages one title every almost 22 matches.
A shattering statistic that proves 'Zizou' is on his way to making history.