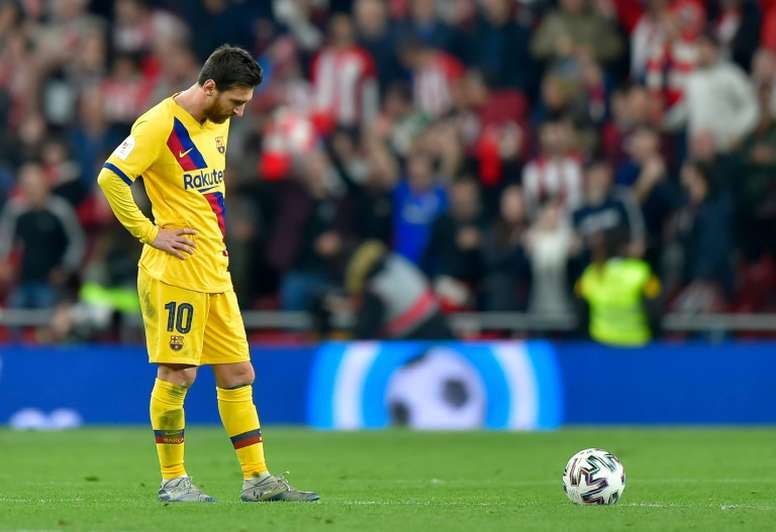 "I couldn't let Abidal attack me"
Leo Messi spoke loud and clear. The Argentinean forward offered his opinion on his feud with Eric Abidal after the sports director blamed Ernesto Valverde' s sacking on some players.
At the time, the Rosario-born player decided to respond to him by publishing a statement on his official Instagram account. Now, he has brought up the subject again in a statement given to 'Mundo Deportivo', in which he also praised Atletico's Simeone and made it clear that he considers the Camp Nou his home.
"I responded because I felt attacked. I felt I was attacking the players. Too many things are said of the dressing room, that we control everything, that we sack and appoint coaches, brings players and especially of me. Like I have a lot of power and I make decisions," Messi said.
And he added: "And it bothered me that it was said by a person of the club, a technical secretary. The fact that he would put us, players, in the middle of an issue seemed crazy. He's the one who makes the decisions. That's why I wanted to clear this up, I knew I couldn't let the sports director attack me like that".
"I was also hurt by what Abidal said on a personal level because it's already said a lot that I make decisions and command, which isn't true. It was shown, I think, also that I have my opinion, the club has theirs, that many times we do not agree and they don't just do what I say," acknowledged Messi, who was visibly hurt by the situation.
"Valverde's dismissal was hard for me"
On Valverde's dismissal, he explained: "Obviously, I had a bad time with his dismissal, because beyond the fact that he was a great coach, he is also a great person. I've said that many times. We were involved in a few games where we were more responsible than he was. But in the end it's easier to get rid of the coach than to change all the players and the coaches already know that."
"Then came the defeat against Atletico Madrid too, where we had the match almost under control and in five minutes we were out of the Super Cup. All that made things end the way they did and the truth is that it was a pity," he added about the former coach.
He also had time to talk about Barcelona's latest controversy with Ventures I3, a PR company hired by Barcelona wich reportedly spread negative information about some players, with an emergency meeting taking place with the team's captains because of it: "I was a bit surprised, actually, because I wasn't here and I was just travelling. When I arrived I found out a little bit about everything. The president told us the same thing he made public, the same thing he said at the press conference. The truth is that I find it strange that something like that should happen."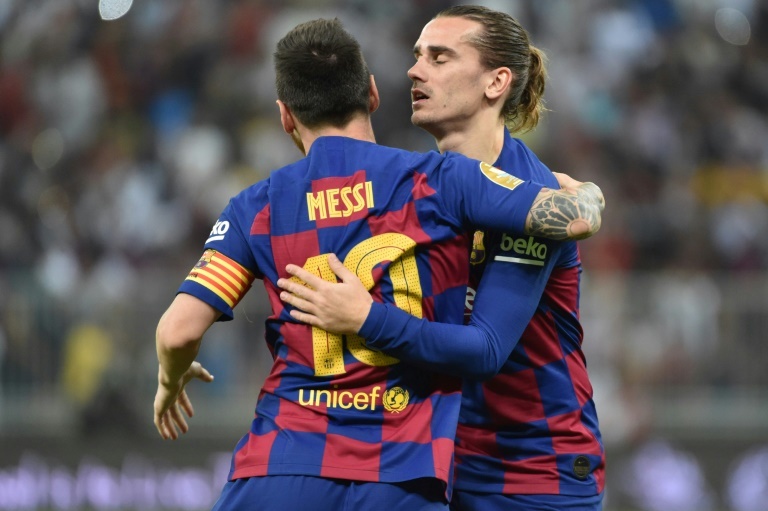 "We've had problem after problem since January. What we need is peace of mind and to think about football, to think about the games and to try to grow. At least we need to isolate ourselves, otherwise, it's going to be a difficult few months," added the team captain.
He also had time to talk about Frenchman Antoine Griezmann: "We have a good relationship, just like with all our team-mates. Off the pitch, we have it too. In the last few games he's been playing as a centre-forward, we have a better chance of connecting, we're closer together. We get along very well".
"We need Suarez a lot"
As for Luis Suarez's injury, he explained: "He can't wait to come back. We will wait to see how he evolves and hopefully, he will return soon because he is a very important player for us, fundamental, and I think you can tell in our games. We really need him."
Finally, he spoke about Ansu Fati: "He is a very important player, a great appearance for the club, for us and for all. But we need to take him in stride, as I did at the time, and not put too much responsibility on him. Putting that kind of pressure on a 17-year-old is not normal. He has a lot of quality, a lot of potential, but you have to take it easy for his sake."