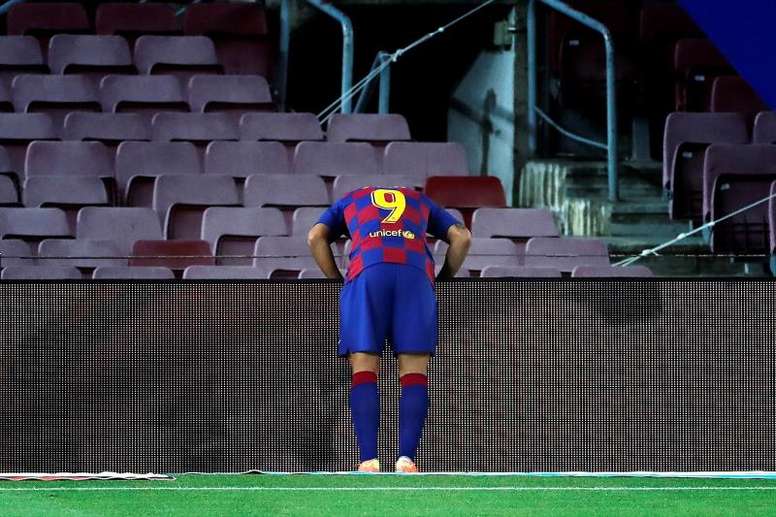 'Barça's problem isn't VAR, it's their poor football'
Rivaldo doesn't mince his words when it comes to talking about Barcelona. The ambassador of 'Betfair' spoke on the problems that Barça have had since the competition resumed.
"In my opinion, Barcelona's problem is not VAR or refereeing decisions. The fundamental problem is the low quality of their football. They need to improve in order to return to their style and win over everyone," said Rivaldo.
It is clear to the former player that Bartomeu's criticism of the VAR is merely a "distraction". "It's normal that sometimes the decisions of VAR bother you, but I've always said that I don't believe that in refereeing there is premeditation in favour of Madrid or Barcelona," he explained.
"Bartomeu's statements have different objectives, but basically he was trying to divert the media attention from the convulsive moment the team is going through," added the Brazilian.
His words did not stop there. "Accompanying the players in their criticisms may aim to take some of the pressure off them at this tense time for the dressing room. Even though they are fighting for La Liga, it is clear that they are going through a bad time, so you start pointing out things like the VAR to justify yourself to the press and the fans and to claim that it is not your fault, the players' or the coaches'," insisted the Betfair ambassador.
Rivaldo assured that "you cannot say that the VAR is responsible for Real Madrid being a leader, especially when you see how Barcelona play".
"What worries me, seeing the low pace of the team, is the Champions League, which should be the main objective of the club. Without an audience, with Napoli thrown in... the return of the round of 16 could be dangerous for Barça," the Brazilian said.
Rivaldo also spoke of what player Barcelona should sign. "Everything points to the fact that the clause of Lautaro has already expired and that Barcelona would have to negotiate with Inter. Without a doubt, I think the team should focus on Neymar. And to do it already for this summer. If Ney joins Messi, it will be again that sensational team that won so much years ago. He's the best signing to cheer up the group and even give Messi a break," he said.