Last news España Sub 17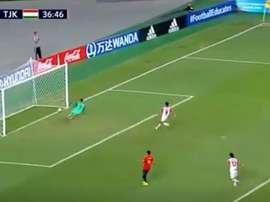 Carrillo, the Real Madrid defender and Spain Under 17 player. committed the cardinal sin and ended up scoring an own goal.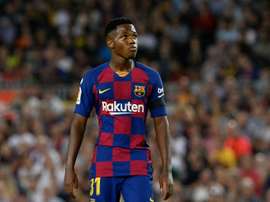 The Spain Under 17 squad for the World Cup has been released. Ansu Fati has not been included in it and will stay at Barcelona.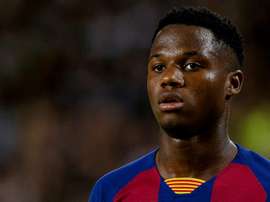 The manager David Gordo has named his Spain Under 17s squad for the next 2 fridly matches, but Ansu Fati, who is currently injured, will be available for Luis de la Fuente's u21s.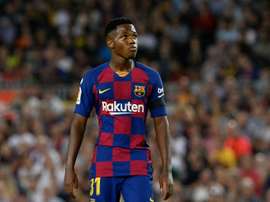 According to Isaac Fouto in 'El Partidazo de COPE', Ansu Fati will not go to the Under 17's World Cup because the RFEF want to avoid any conflict with Barcelona. The player will be called up soon for the Spanish national Under 21 team.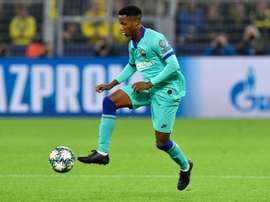 All footballers dream of taking part in a World Cup, and Ansu Fati is no exception. The Barcelona wonder-boy could be summoned by Spain's U17 for the World Cup, which is disputed between October 26 and November 17 in Brazil. Although the news will be well received by the player, who was recently granted Spanish citizenship, it could also evoke fear in Barcelona, who have been increasingly reliant on the talented youngster's fresh legs.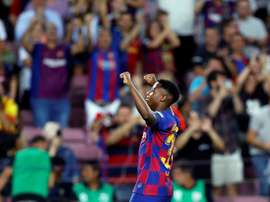 The Spanish government have confirmed that Ansu Fati has now been given a Spanish passport. He can now be included in Spain's preliminary list for the Under 17 World Cup.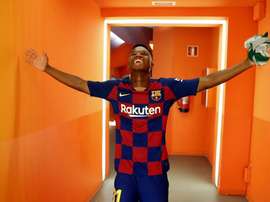 Ansu Fati, the new great promise of future and present of Barcelona, has given off the idea of playing with Spain. The Spanish national team appeals to him more than Portugal and Guinea.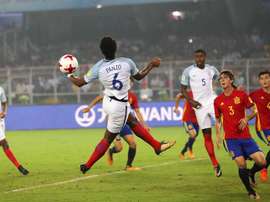 England Under-17's recovered from going 2-0 down as they overwhelmed Spain with a sensational performance to clinch the World Cup in India.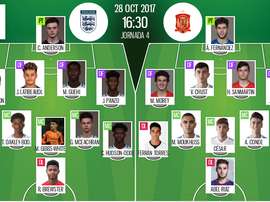 Join us for live updates of the Under-17 World Cup final between England U17 and Spain U17 in Kolkata.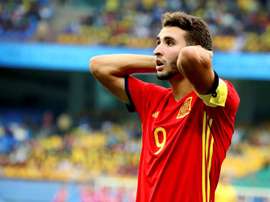 The U17 World Cup has provided a wonderful platform for talented, young players to announce themselves to the World, with Liverpool's Rhian Brewster one notable example who is making waves back in his homeland. However, there is another striker who has been equally as impressive as the England man. Step forward, Abel Ruiz.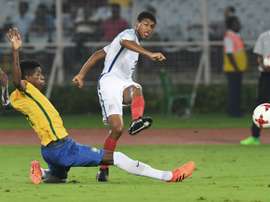 The tournament in India is proving to be quite a success, with Saturday's final between Spain and England set to attract a sell-out crowd of 67,000 to Kolkata, breaking all previous registers.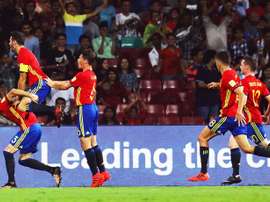 Rhian Brewster's hat-trick saw England beat Brazil in their Under-17 World Cup semi-final, while Spain overcame Mali 3-1.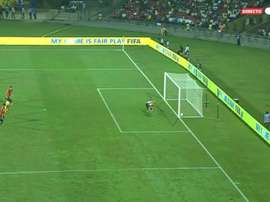 The scoreline read 2-0 and Mali had the chance to pile pressure on the Spaniards with a thunderous strike, but the goal was not given by the referees.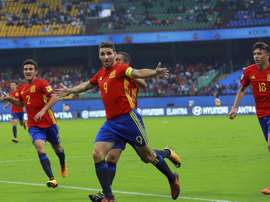 They may not yet be household names, but the Under-17 World Cup semi-finals on Wednesday could put Lassana N'Diaye, Rhian Brewster, Abel Ruiz and Gabriel Brazao well on the way to football riches.