Last news Afghanistan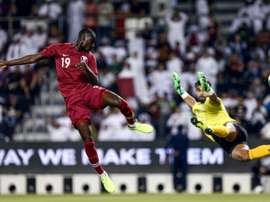 Almoez Ali grabbed a hat-trick as Qatar started their build-up to the 2022 World Cup and the 2023 Asian Cup in emphatic fashion, routing minnows Afghanistan 6-0 in a joint qualifying Group E clash in Doha on Thursday.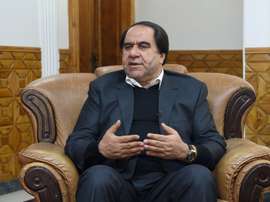 A lawyer for the disgraced former head of the Afghan Football Federation hit back Wednesday against sexual abuse allegations targeting his client, saying they were based on "ghost stories" fuelled by the #MeToo movement.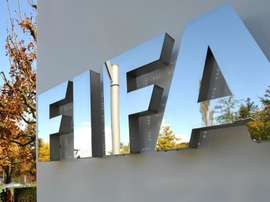 Keramuudin Karim, the former head of the Afghanistan Football Federation, has been banned from all football activities for life by FIFA.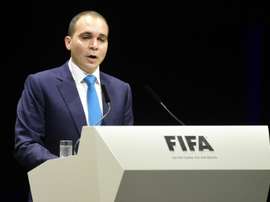 Prince Ali bin Al Hussein, who has twice stood for the FIFA presidency, on Thursday called on world football's governing body to take firmer action against Afghanistan's football chief over allegations of sexual assault on members of the country's women's team.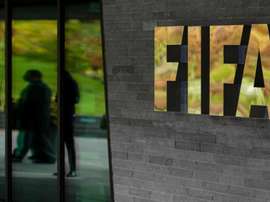 Keramuudin Karim's provisional ban from football has been extended by a further 90 days, FIFA has announced.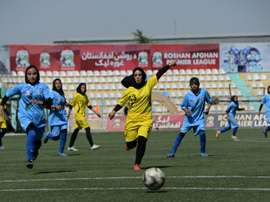 Afghanistan's attorney general slapped a travel ban on five top football officials Friday, hours after graphic details emerged of alleged sexual and physical abuse against members of the women's national team.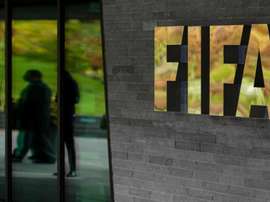 FIFA has handed down a provisional suspension of at least 90 days to Keramuudin Karim.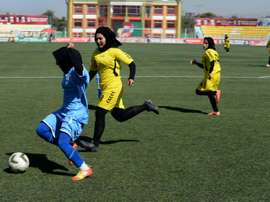 Afghanistan has suspended five officials including the president of the country's football federation over allegations of sexual and physical abuse against the national women's team, officials said Sunday.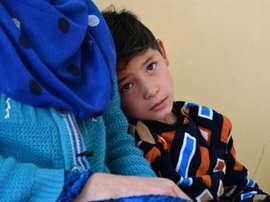 Murtaza Ahmadi moved the world with his love for footballer Lionel Messi in 2016. His dream of meeting the Argentinian came true, but now the seven-year-old boy is living a nightmare as one of thousands of Afghans displaced by war.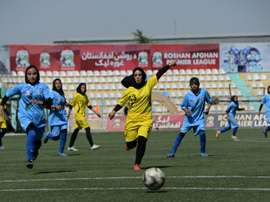 Afghan President Ashraf Ghani Tuesday called for an investigation into claims of sexual abuse against the national women's football team, calling the allegations "shocking" and vowing to act immediately.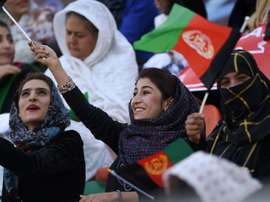 It has been claimed that members of the Afghanistan national women's team had suffered sexual abuse at the hands of some of the nations' Footballing Federation chiefs, including President Keramuudin Karim.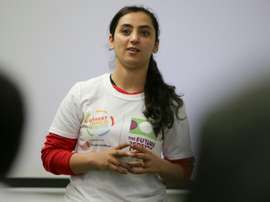 Former Afghanistan women's football captain Khalida Popal fled her country after receiving death threats but it has far from cowed her in fighting the prejudice which confronts women daily, she has told AFP.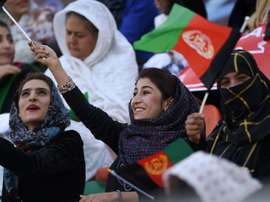 Shiba Rahimi, a demure pale pink hijab covering her hair, sits forward in her seat and does a shrill two-finger whistle at the male footballers darting around the all-weather field in Kabul.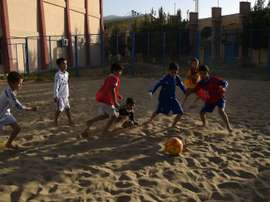 At a makeshift beach in landlocked Afghanistan, children as young as eight, wearing baggy Real Madrid and Barcelona shirts with "Ronaldo" and "Messi" printed on the back, joyfully kick and chase the ball.