Last news Union Berlin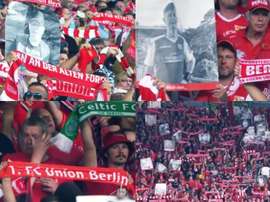 Before their first ever Bundesliga match, there was an emotive moment among the Union Berlin fans. The stadium fell silent and all the fans raised their scarves in the air. And among them, there were also many photographs. They were photos of fans of the club who had died before they could see their team play in the Bundesliga.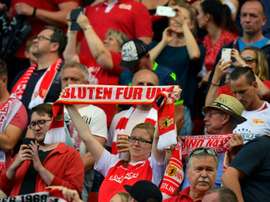 Julian Nagelsmann started his RB Leipzig career with a bang as his side hammered Bundesliga new boys Union Berlin 4-0, as the home fans staged a silent 15-minute protest against the visitors.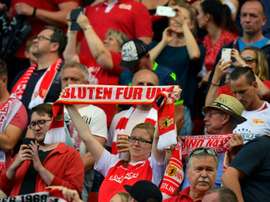 Union Berlin fans used their club's first ever Bundesliga game on Sunday to stage a 15-minute silent protest aimed at opponents RB Leipzig's ownership by an energy drinks company.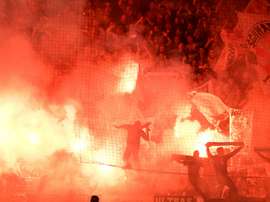 Union Berlin were promoted to the Bundesliga for the first time in their history on Monday after beating Stuttgart in a promotion-relegation play-off.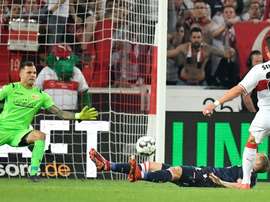 Union Berlin defender Marvin Friedrich went from zero to hero and kept his side dreaming of promotion to Germany's top flight as they fought to a 2-2 draw at Stuttgart in the first leg of the Bundesliga relegation play-off.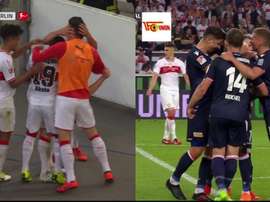 Stuttgart and Union Berlin cancelled each other out in the opening minutes of the first leg of their Bundesliga promotion/relegation play-off tie. Gentner gave the home side the lead, but Abdullahi levelled the scores seconds after kicking off again.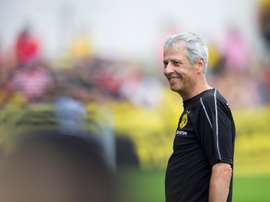 Borussia Dortmund manager Lucien Favre has revealed his target of winning the DFB Cup with Borussia Dortmund, who face Union Berlin on Wednesday night.