Last news Z. Zidane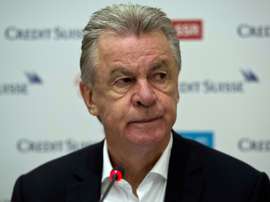 Real Madrid's decision to appoint Zinedine Zidane as their new coach is described as "madness" by former Bayern Munich boss Ottmar Hitzfeld in an interview with Swiss daily Blick.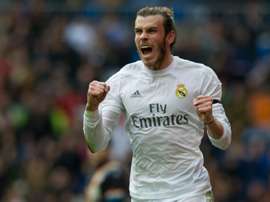 Gareth Bale trained for the first time under the orders of new Real Madrid coach Zinedine Zidane on Wednesday after missing the French legend's inaugural session on Tuesday due to a minor muscle injury.
Zinedine Zidane will be a "top-class manager", former France coach Gerard Houllier predicted Wednesday, saying the football legend had taken all the right steps before becoming Real Madrid boss.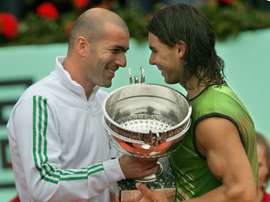 Real Madrid fan Rafael Nadal on Tuesday backed the controversial appointment of Zinedine Zidane as the Spanish side's new coach, saying it would be good for the club.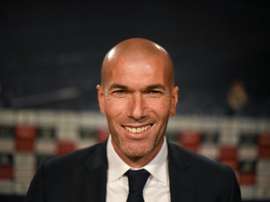 Zinedine Zidane will not find it easy to repeat the success he enjoyed as a player as he becomes a coach at the top level for the first time with Real Madrid.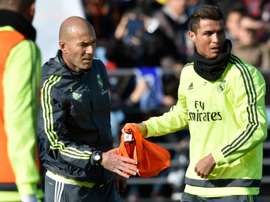 Depressed by a disappointing 2015, smiles had returned to the faces of Real Madrid fans on Tuesday as they cheered their idol Zinedine Zidane during his first training session as coach.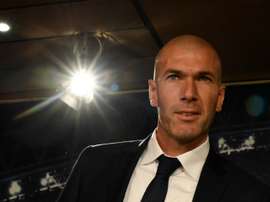 Football legend Zinedine Zidane said Tuesday that coaching crisis-hit Real Madrid was going to be tough but exciting, a day after he was appointed at the helm of what he coined "the best team in the world".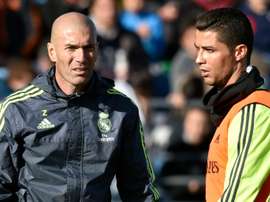 Thousands of Real Madrid fans turned out to cheer Zinedine Zidane as one of the game's all-time great players started his first day as coach of the Spanish giants.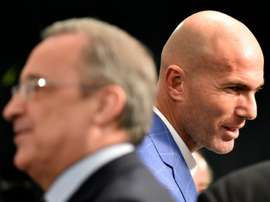 Spanish media expressed scepticism Tuesday about the prospects for football hero Zinedine Zidane as Real Madrid coach after his sensational appointment.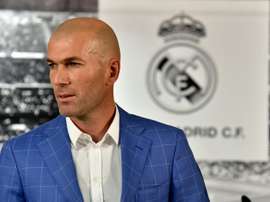 In a time of crisis, Real Madrid have looked for inspiration rather than experience as club legend Zinedine Zidane was handed his first senior managerial role as the club's coach.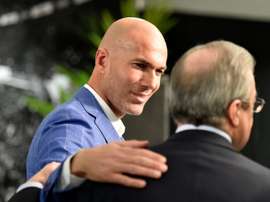 The hiring of Zinedine Zidane as Real Madrid boss on Monday makes the French legend the 11th coach to serve under Florentino Perez during his two spells as club president between June 2000-February 2006 and from June 2009 until the present day.
Real Madrid sacked coach Rafael Benitez after just seven months in charge on Monday with club legend Zinedine Zidane replacing the Spaniard.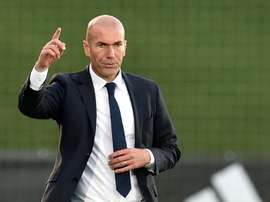 French legend and Real Madrid youth team coach Zinedine Zidane has distanced himself from rumours that he is set to replace the under fire Rafael Benitez as Madrid boss.