Last news S. Rudy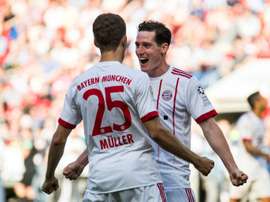 Germany midfielder Sebastian Rudy is on the verge of leaving reigning Bundesliga champions Bayern Munich to join rivals Schalke 04, last season's runners up, for 16 million euros ($18.6m), according to reports Sunday.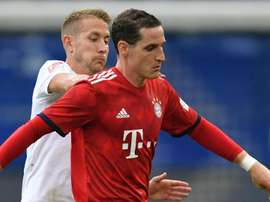 Bayern Munich's midfield has been bulging in the seams recently, but Niko Kovac believes that a Rudy exit would leave his squad the 'perfect' size.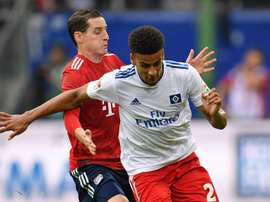 Sebastian Rudy is reportedly angling for a move from Bayern Munich and it seems they are willing to let him depart, with Schalke circling.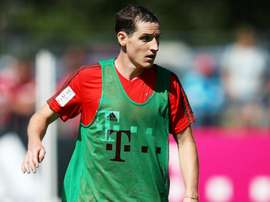 Sebastian Rudy could be staying at Bayern Munich with RB Leipzig and Schalke quick to denounce claims they are attempting to sign him.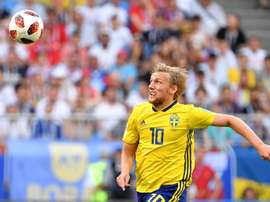 Sweden star Emil Forsberg looks set to remain at Bundesliga side RB Leipzig for the 2018/19 season despite reported interest from Italian clubs Roma and AC Milan.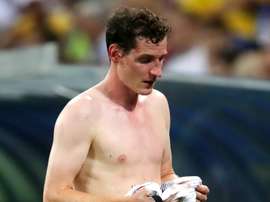 Germany could be without Sebastian Rudy against South Korea after the Bayern Munich midfielder suffered a possible broken nose.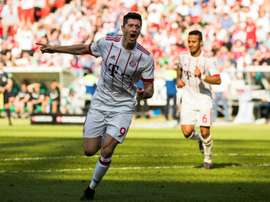 Bundesliga champions Bayern Munich warmed up for Real Madrid with a 3-0 win at Hanover 96 on Saturday as Thomas Mueller and Robert Lewandowski both scored after coming off the bench.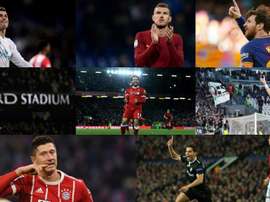 The upcoming international friendlies will have Real Madrid, Barcelona, Sevilla, Manchester City, Liverpool, Juventus, Roma and Bayern Munich on edge. The week after the players return will see these sides going at each other to qualify for the semi-final stages.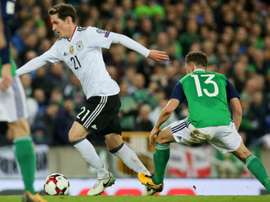 Sebastian Rudy, Sandro Wagner and Joshua Kimmich secured defending champions Germany's place at the 2018 World Cup on Thursday with a clinical 3-1 win over Northern Ireland in Belfast.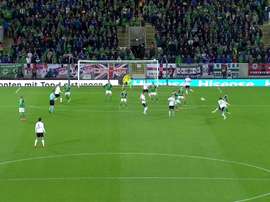 Germany midfielder Sebastian Rudy wasted no time in giving his side the lead against Northern Ireland on Thursday night and he did so in style.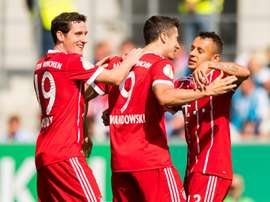 Sebastian Rudy's positive start to life at Bayern Munich has prompted Franck Ribery to compare him with one of Germany's very best.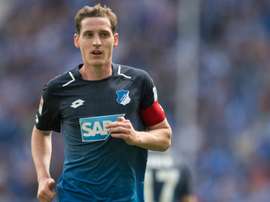 New Bayern Munich signing Sebastian Rudy has no doubt he has what it takes to make an impact at the Bundesliga giants.
Hoffenheim pair Niklas Sule and Sebastian Rudy will join champions Bayern Munich when the current Bundesliga season concludes.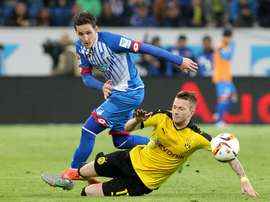 Borussia Dortmund dropped their first Bundesliga points of the season on Wednesday as their 1-1 draw at Hoffenheim left Bayern Munich two-points clear at the top.