Last news Reguilón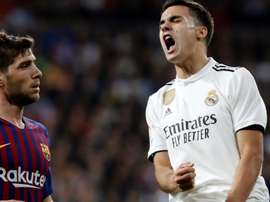 Sevilla sporting director Monchi has confirmed that the signing of Sergio Reguilón is imminent, with the Real Madrid player set to pass his medical in the coming days.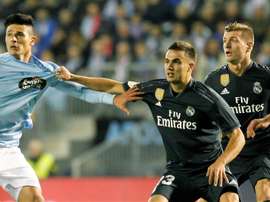 Due to Mario Rui's expected exit, Napoli has started to look for a replacement, and "Il Corriere del Mezzogiorno" claim that Sergio Reguilon is a top candidate to replace Rui in the team's left wing.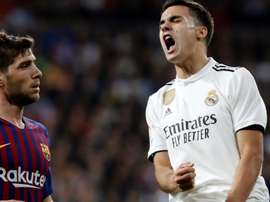 Ferland Mendy's signing has pushed out Sergio Reguilon from Real Madrid. Even though he still dreams of success with Los Blancos, the academy product has admitted he'll have to think about his future first.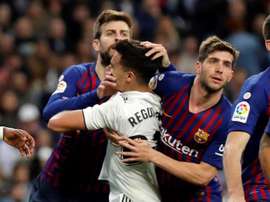 Sergio Reguilon played down his run-in with Leo Messi and Luis Suarez during the league Clásico. The Real Madrid defender used the tension of a Barca game as an excuse for his attitude.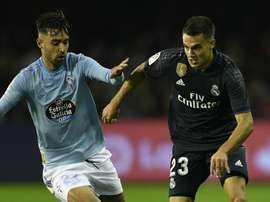 Real Madrid are counting the cost of their win at Celta Vigo with Sergio Reguilon the third player to have an injury confirmed.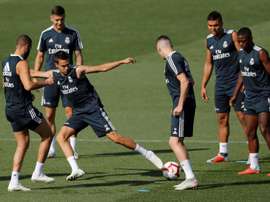 The Real Madrid defender played all 90 minutes of the match against Viktoria Plzen, but although he performed excellently, the 'merengue' player could have stayed at the hotel after a rough night.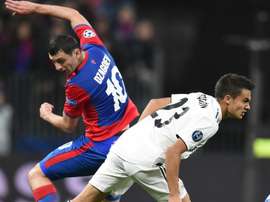 Sergio Ramos has apologised after the Real Madrid captain was pictured repeatedly kicking a ball at left-back Sergio Reguilon during training on Monday.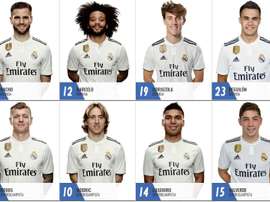 Real Madrid's official website has demonstrated Julen Lopetegui's intention to involve Fede Valverde and Sergio Reguilon in his first-team plans this season by adding them to the first-team squad page. The midfielder will wear number 15, whilst left-back Reguilon will take Borja Mayoral's number 23 shirt.