Last news M. Rapinoe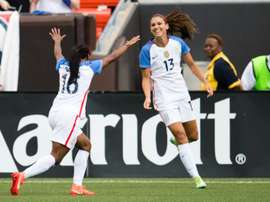 The Manchester United midfielder has hailed women's soccer stars Alex Morgan and Megan Rapinoe for their courage after they committed support to his Common Goal charity.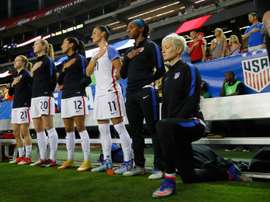 US Soccer unveiled a new policy Saturday requiring players to stand during the national anthems during international matches -- six months after Megan Rapinoe kneeled before a women's friendly against Thailand.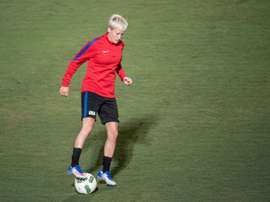 United States women's soccer star Megan Rapinoe spoke out in support of Colin Kaepernick after kneeling down for the national anthem in a gesture of solidarity with the San Francisco 49ers quarterback.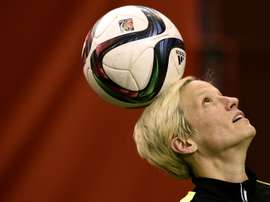 US women's star midfielder Megan Rapinoe has suffered a torn right knee ligament during training and will undergo surgery with hope of returning in time for the Rio Olympics.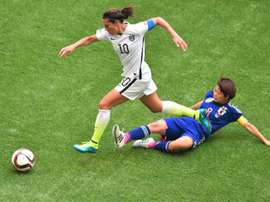 Carli Lloyd became the first woman to score a hattrick in a World Cup final as she inspired the United States to a 5-2 demolition of defending champions Japan.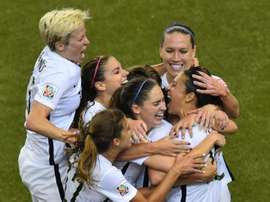 Three US players -Carli Lloyd, Megan Rapinoe and Julie Johnston- were named on Thursday among eight short-listed for the Golden Ball Award given to the best player at the Women's World Cup.