Last news J. Augustin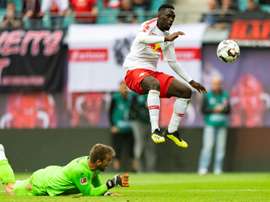 RB Leipzig pair Jean-Kevin Augustin and Nordi Mukiele are set to be dropped for Sunday's Bundesliga game at Eintracht Frankfurt and fined for using their mobile phones before a European match.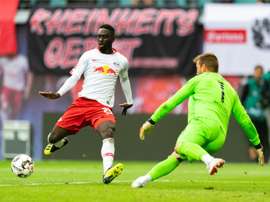 Jean-Kevin Augustin spared RB Leipzig's blushes as his second-half equaliser secured a 1-1 draw with Fortuna Duesseldorf on Sunday, but Ralf Rangnick's side remain without a win after two Bundesliga games.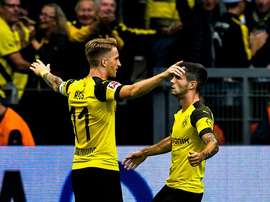 After conceding a goal in 31 seconds, Dortmund were able to pick up their game in order to come out victors in their opening game of the Bundesliga.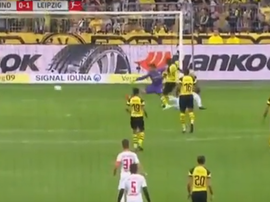 Dortmund had a nightmare start as some poor defending allowed Leipzig to capitalise.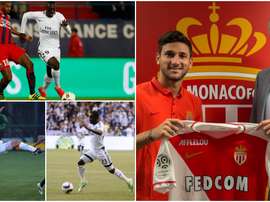 Barcelona's Lionel Messi teamed up with 'Adidas' in 2016 to lend support to ten future kings of football, aspiring to dominate the sporting world in the coming years. We take a look at who the Argentine backed: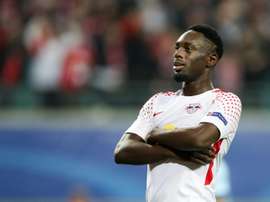 Jean-Kevin Augustin, at just 20 years old, has responded to people's high expectations this season. A player who even Lionel Messi has even spoken out about his extremely bright future...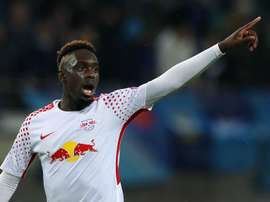 Bayern Munich could win the Bundesliga title when they play RB Leipzig on Sunday if results go their way. However, Leipzig forward Jean-Kevin Augustin is keen to avoid seeing Bayern celebrate at the Red Bull Arena, and says his side will try and avoid gifting them the title.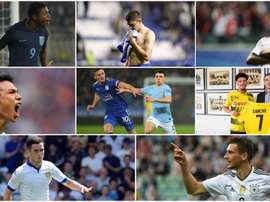 Every year, FIFA releases a list of 11 young stars who have displayed their enormous potential over the course of the calendar year, with this year's list as follows: Dominic Solanke, Fede Valverde, Josh Sargent, Jean-Kévin Augustin, Lewis Cook, Leon Goretzka, Hirving Lozano, Philip Foden, Rhian Brewster, Jann-Fiete Arp and Jadon Sancho.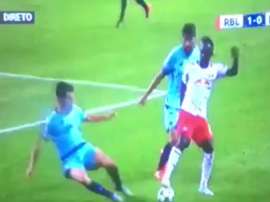 Jean-Kevin Augustin may have scored what proved to be the winner for RB Leipzig against Porto on Tuesday, but that wasn't the only thing that got people talking...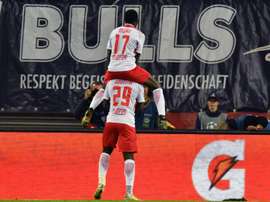 Jean-Kevin Augustin scored what proved to be the winner as RB Leipzig secured their first ever victory in the Champions League on Tuesday evening, beating Porto 3-2.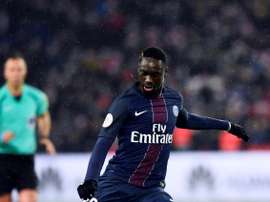 PSG youngster Jean Kevin-Augustin has sealed a five-year contract at RB Leipzig to bolster the team for their Champions League debut.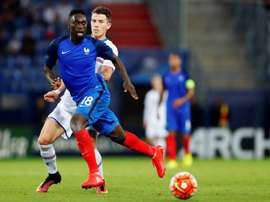 France will look to soar into the Under-20 World Cup quarter-finals this week when they take on Italy in a rematch of last year's U19 European final.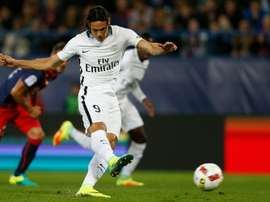 Edinson Cavani shrugged off his Champions League woes to score four goals in the first half as Paris Saint-Germain romped to a one-sided 6-0 win at Caen in Ligue 1 on Friday.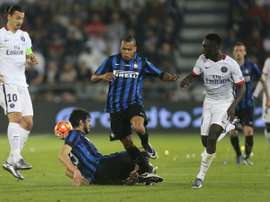 Teenager Jean-Kevin Augustin scored the only goal as Paris Saint-Germain rounded off a dominant 2015 with victory against Inter Milan in a friendly in Qatar on Wednesday.