Last news F. Vázquez
Sevilla kept alive their hopes of a top-four finish in La Liga by easing to a 2-0 victory over Athletic Bilbao on Saturday.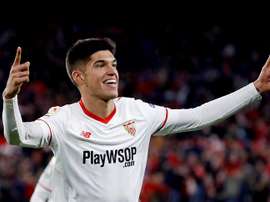 A solid performance helped Sevilla to a 2-0 victory over Leganes in the Copa del Rey semi-final second leg on Wednesday night, with goals from Joaquin Correa and Franco Vazquez helping the Andalusians to a 3-1 aggregate triumph.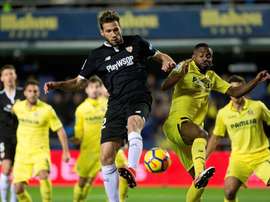 Sevilla produced their second stunning comeback in five days by overcoming a 2-0 half-time deficit to win 3-2 at Villarreal on Sunday.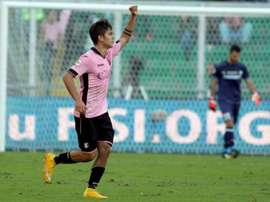 The Sicilian side are stuck in Serie B these days, but if they had been able to keep this group of players together, they would certainly be faring much better and may even have challenged for a Serie A title.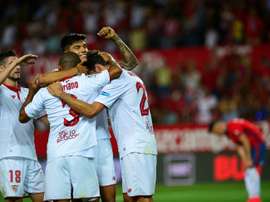 Vitolo and Franco Vazquez each scored twice as Sevilla ended their season with a 5-0 thrashing of Osasuna in what is expected to be Jorge Sampoli's last game in charge.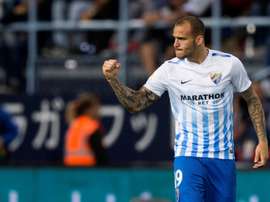 Sevilla's chances of automatic Champions League qualification suffered a huge blow on Monday as Malaga edged a six-goal Andalusian derby 4-2.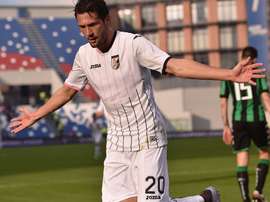 The Europa League holders have lured in the in-demand Italian striker ahead of the 2016-17 season.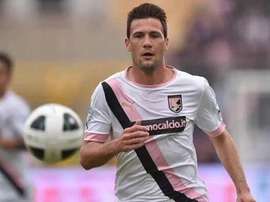 Spurs are set to be putting together a bid for the Palermo midfielder who had an impressive season in thr Serie A