Last news E. Vargas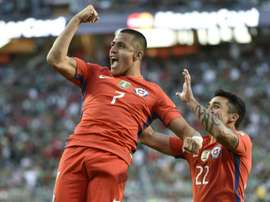 The Golden Ball, Glove and Boot awards were all picked up by Chile players following their penalty shoot-out win over Argentina in the Copa America Centenario final on Sunday evening.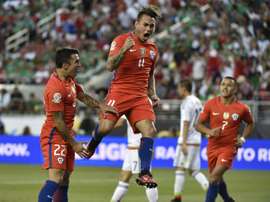 Eduardo Vargas will aim to extend his astonishing goalscoring record in the Copa America on Wednesday when holders Chile face Colombia in the semi-finals at Soldier Field.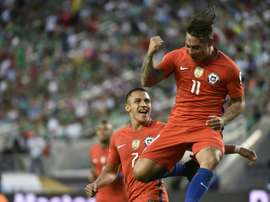 Eduardo Vargas scored four goals as holders Chile sent Mexico spinning to a historic 7-0 defeat to reach the semi-finals of the Copa America Centenario.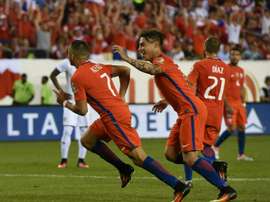 Alexis Sanchez and Eduardo Vargas both scored twice as Chile advanced to the quarter-finals of the Copa America Centenario on Tuesday with a 4-2 victory over Panama.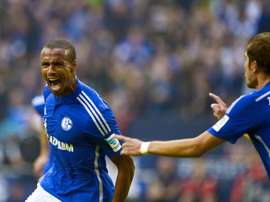 Werder Bremen scored two goals in injury time to earn a 3-1 win at Hoffenheim while Schalke 04 shook off an early missed penalty to down Mainz 05 2-1 in Bundesliga action on Sunday.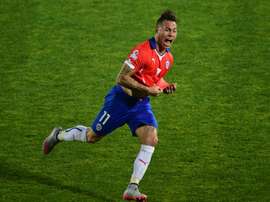 Eduardo Vargas is set to become the next Chile star to play in the Bundesliga after Hoffenheim revealed on Saturday they are on the verge of signing the Napoli forward.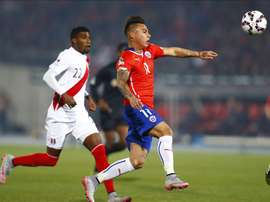 Eduardo Vargas scored twice as Chile downed fierce rivals Peru 2-1 to reach the Copa America final for the first time in nearly 30 years.