Oriol Romeu Vidal (Spanish pronunciation: [oˈɾjol roˈmew]; born 24 September 1991) is a Spanish professional footballer who plays as a defensive midfielder for Premier League club Southampton.
Romeu began his career at Barcelona, playing mainly in its reserves. In 2011, he joined Chelsea for €5 million, spending time on loan at Valencia and VfB Stuttgart before moving to Southampton four years later.
Romeu represented Spain up to under-21 level, and was part of their under-17 team which won the 2008 European Championship. He also played for the country at the 2012 Olympics.
O. Romeu
General information about Midfielder at Southampton
30
years

es
General
Nationality
Spain

European citizen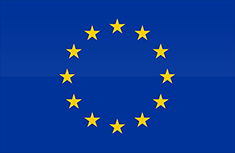 Yes
Career
Southampton (2015-2023)
(8 seasons)
Southampton Sub 23 (2019-2020)
(1 season)
Stuttgart (2014-2015)
(1 season)
Valencia (2013-2014)
(1 season)
Chelsea (2011-2013), (2015-2016)
(3 seasons)
Barcelona (2010-2011)
(1 season)
Barça Atlètic (2008-2011)
(3 seasons)
Career
Position
Midfielder (CDM)
Shirt number(s)
14, 13, 16, 4, 37, 8
Age on debut
16.9 years old
Last match
30.7 years old
More
Contract
Start of contract
12-08-2015
Contract expiration
30-06-2023
Latest transfer
12-08-2015