Mesut Özil (German pronunciation: [ˈmeːzut ˈøːzil], Turkish: [meˈsut œˈzil]; born 15 October 1988) is a German professional footballer who plays as an attacking midfielder for Süper Lig club Fenerbahçe. Özil is known for his technical skills, creativity, passing skills, and vision. He can also play as a wide midfielder.
Born and raised in Gelsenkirchen, Özil began his senior club career playing for hometown club Schalke 04, before signing with Werder Bremen in 2008, aged 19. After winning the DFB-Pokal in his first season, his individual performances led to a move to Real Madrid in 2010. There, he helped the club win a La Liga title, and ranked first in league assists for three straight seasons. In 2013, Özil was the subject of a then-club record association football transfer when he signed for Arsenal in a transfer worth up to £42.5 million (€50 million), becoming the most expensive German player ever at the time. In England, he won three FA Cups and helped end Arsenal's nine-year trophy drought, while recording the second most assists ever (19) in a Premier League season. In 2021, Özil joined Fenerbahçe on a free transfer.
A German international, Özil holds the record for the most German Player of the Year awards (5). He made his senior debut for the Germany national team in 2009 at age 20, and appeared in five major tournaments. He was the top assist provider at the 2010 FIFA World Cup and UEFA Euro 2012, where he helped Germany twice reach the semi-final. Özil helped Germany win the 2014 FIFA World Cup, but retired from international competition in 2018, alleging discrimination and disrespect by the German Football Association (DFB) and the German media.
M. Özil
General information about Midfielder at Fenerbahçe
33
years

de
General
Nationality
Germany

European citizen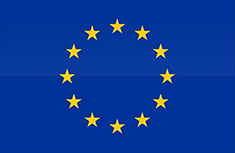 Sí
Partner
desde 2017, Mandy Grace Capristo, 2013-2014, desde valor desconocido, hasta 2015, desde 2015
Career
Fenerbahçe (2020-2022)
(2 seasons)
Arsenal (2013-2021), (2013-2021)
(8 seasons)
Newcastle (2013-2014)
(1 temporada)
Real Madrid (2010-2014), (2010-2014)
(4 seasons)
Werder Bremen (2007-2011), (2007-2011)
(4 seasons)
Schalke 04 (2005-2008), (2005-2008)
(3 seasons)
Schalke 04 Sub 19 (2005-2007)
(2 seasons)
Schalke 04 II (2005-2006)
(1 temporada)
Rot-Weiss Essen Sub 19 (2004-2005)
(1 temporada)
Career
Shirt number(s)
10, 8, 23, 17, 67
Age on debut
16.1 years old
Last match
33.0 years old
International
National team

Alemania
International debut
11-02-2009
Age on debut
20.3 years old
Last match age
29.7 years old
Matches (goals)
92 GP (23 goals)
More
Contract
Start of contract
24-01-2021
Contract expiration
30-06-2024
Latest transfer
25-01-2021