Jason Steven Cummings (born 1 August 1995) is a Scottish professional footballer who plays as a striker for Dundee.
Cummings started his professional career with Hibernian, making 16 appearances and scoring twice in the 2013–14 season. He was their top goalscorer over each of the next three seasons, scoring more than 20 goals each season, making him the first player to achieve this feat for over 50 years. These goals helped Hibs win the Scottish Cup in 2016 and promotion in 2017.
He moved to Nottingham Forest in June 2017, but has not played regularly for their first team. Cummings was loaned to Rangers in January 2018, Peterborough United in July 2018 and Luton Town in January 2019. He made his first full international appearance for Scotland in November 2017.
J. Cummings
General information about Striker at Dundee
26
years

ss
General
Nationality
Scotland

European citizen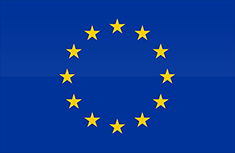 Sí
Career
Dundee (2020-2022)
(2 seasons)
Shrewsbury Town (2019-2021), (2018-2021)
(2 seasons)
Luton Town (2018-2019)
(1 season)
Rangers FC (2017-2018)
(1 season)
Hibernian FC (2013-2017), (2013-2017)
(4 seasons)
Nottingham Forest (2017-2018)
(1 season)
Peterborough United (2018-2019)
(1 season)
Career
Shirt number(s)
26, 41, 23, 10
Age on debut
18.1 years old
Last match
26.3 years old
International
National team

Escocia
International debut
09-11-2017
Age on debut
22.3 years old
Last match age
22.7 years old
More
Contract
Start of contract
28-01-2021
Contract expiration
31-05-2022
Latest transfer
28-01-2021