José Ángel Gómez Campaña (Spanish pronunciation: [xoˈse ˈanxel ˈɣomeθ kamˈpaɲa]; born 31 May 1993) is a Spanish professional footballer who plays for Levante UD as a midfielder.
Formed at Sevilla, for whom he appeared in 24 competitive matches, he went on to represent mainly Levante after signing in 2016. He also played for clubs in England, Germany and Portugal.
Campaña won two European Under-19 Championships with Spain. He made his senior debut in 2020.
J. Campaña
General information about Midfielder at Levante
28
years

es
General
Name
José Ángel Gómez Campaña
Nationality
Spain

European citizen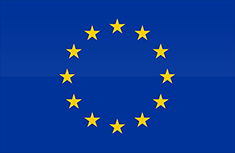 Sí
Career
Levante (2016-2022), (2016-2022)
(6 seasons)
Alcorcón (2015-2016)
(1 season)
Porto II (2014-2017), (2014-2017)
(3 seasons)
Porto (2014-2015)
(1 season)
Nürnberg (2013-2015)
(2 seasons)
Sevilla (2011-2013)
(2 seasons)
Sevilla At. (2009-2011)
(2 seasons)
Sampdoria (2014-2015)
(1 season)
Crystal Palace (2013-2014)
(1 season)
Career
Shirt number(s)
6, 22, 16, 8, 20, 15, 21
Age on debut
16.2 years old
Last match
28.6 years old
International
National team
España
International debut
07-10-2020
Age on debut
27.4 years old
Last match age
27.4 years old
More
Contract
Start of contract
11-08-2016
Contract expiration
30-06-2023
Latest transfer
11-08-2016