Federico Macheda (Italian pronunciation: [fedeˈriːko maˈkɛːda]; born 22 August 1991) is an Italian professional footballer who plays as a forward for Super League Greece club Panathinaikos.
Born in Rome, Macheda began his career with local club Lazio, but joined Manchester United when he turned 16 in 2007. He turned professional in 2008, before scoring on his first-team debut in April 2009. Macheda spent the next couple of years on the fringe of the United first-team, before twice going out on loan – first to Sampdoria in his native Italy in 2011, and then to Queens Park Rangers in 2012, the latter of which was curtailed by injury. He spent further spells on loan, at VfB Stuttgart, Doncaster Rovers and Birmingham City. Having failed to break into the Manchester United first team, Macheda was released at the end of his contract in June 2014, leaving him free to sign for Cardiff City. He spent two years there before being released, also having a short loan at Nottingham Forest, and then spent 18 months with Novara of Serie B.
Macheda is a former Italian youth international, having made appearances for the national under-16, under-17, under-19 and under-21 teams. When he made his under-21 debut in August 2009 in a friendly against Russia, he was the youngest player to do so at the age of 17 years, 355 days. He scored his first goals for the team just over a year later in a match against Turkey.
F. Macheda
General information about Striker at Panathinaikos
30
years

it
General
Username
Federico Macheda
Nationality
Italy

European citizen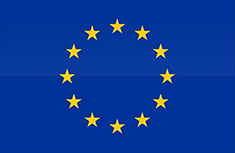 Sí
Nickname(s)
Fede, Huevo de Pascua
Career
Panathinaikos (2018-2022)
(4 seasons)
Novara (2016-2018)
(2 seasons)
Cardiff City (2014-2017)
(3 seasons)
Nottingham Forest (2015-2017)
(2 seasons)
Birmingham City (2013-2015)
(2 seasons)
Stuttgart (2012-2014)
(2 seasons)
Man. Utd (2008-2013)
(5 seasons)
Queens Park Rangers (2011-2012)
(1 temporada)
Sampdoria (2010-2011)
(1 temporada)
Doncaster Rovers (2013-2014)
(1 temporada)
Man. Utd Sub 21 (2009-2010), (2011-2014)
(4 seasons)
Career
Shirt number(s)
27, 14, 10, 41, 33, 18, 93, 11
Age on debut
17.6 years old
Last match
30.1 years old
More
Contract
Start of contract
03-09-2018
Contract expiration
30-06-2023
Latest renewal
01-09-2020
Latest transfer
03-09-2018