Francesco Acerbi (Italian pronunciation: [franˈtʃesko aˈtʃɛrbi]; born 10 February 1988) is an Italian professional footballer who plays as a central defender for Serie A club Lazio and the Italy national team.
Until the age of 22, Acerbi played only in the lower tiers of Italian football, before being purchased by the Serie B club Reggina, where he established himself as a starting lineup defender. In 2011, Acerbi signed with Chievo Verona, thus making his Serie A debut. Despite being used only sporadically, Acerbi managed to draw the attention of A.C. Milan, who signed him the next summer. Having appeared in 10 games for the rossoneri, Acerbi returned to Chievo to complete the season. In 2013, he signed with Sassuolo. During his debut season for the club he was diagnosed with testicular cancer and successfully cured by the end of campaign, which paved the way for his return to the pitch in September 2014. In 2018, having made 173 appearances in all competitions for the neroverdi, Acerbi transferred to Lazio, where he continued to be a starting defender.
An Italian international since 2014, he has played for the national team on three occasions in friendly games before making his competitive debut in 2019.
F. Acerbi
General information about Defender at Lazio
33
years

it
General
Username
Francesco Acerbi
Nationality
Italy

European citizen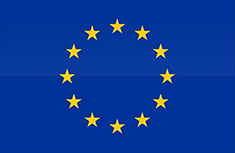 Sí
Career
Lazio (2018-2021)
(3 temporadas)
Sassuolo (2013-2018)
(5 temporadas)
Chievo (2011-2013)
(2 temporadas)
Milan (2012-2013)
(1 temporada)
Chievo Verona Sub 19 (2011-2012)
(1 temporada)
Reggina (2010-2011)
(1 temporada)
Spezia Sub 19 (2007-2008)
(1 temporada)
Pavia (2005-2007)
(2 temporadas)
Career
Age on debut
17.9 years old
Last match
33.3 years old
International
National team

Italia
International debut
18-11-2014
Age on debut
26.8 years old
Last match
33.1 years old
Matches (goals)
13 GP (1 goals)
More
Contract
Agent
P&P Sport Management S.A.M.
Start of contract
09-07-2018
Contract expiration
30-06-2023
Latest transfer
11-07-2018